Huawei has been selling the Honor 5X in the UK for quite a while now. You can opt to buy the phone from its maker's official online store for £189.99. Yet if you choose a third party online retailer and do the deed this weekend, you can save £40.
That's quite a lot given the already pretty small price of the Honor 5X. The deal is offered by Clove, and you can take advantage of it by using the promo code MAR5X16 when you go through checkout. This will lower the price of the device all the way down to £149, making the Honor 5X even better value for money than it already was.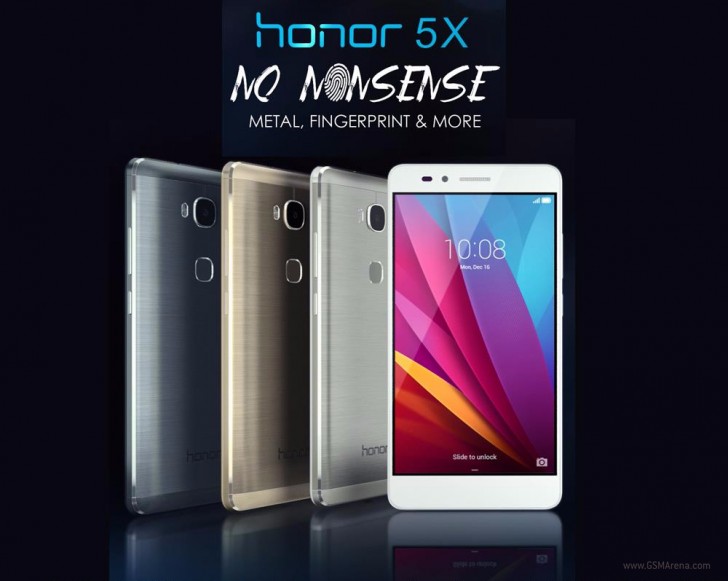 The one caveat is that you need to buy the handset before 11:59 pm on March 6 - that's this Sunday, so you basically need to act at some point during this weekend.
The unit you're buying is SIM-free. The Honor 5X has a 5.5-inch 1080p touchscreen, a 13 MP main camera with LED flash, a 5 MP selfie snapper, Qualcomm's Snapdragon 616 SoC (with a 1.5 GHz octa-core Cortex-A53 CPU), 2GB of RAM, 16GB of expandable storage, LTE, and a 3,000 mAh battery. It runs Android 5.1.1 Lollipop underneath Huawei's EMUI 3.1.
A
Hi I.bought this phone week ago its stunning.i was using samsung s5 its way better than samsung. Battery life is Awsone my battery was hardly below 50 % during the whole week as I am.a quite frequent internet user £ 149 price its a bargai...
O
I'm using this mobile for over 2 weeks.. a great deal for 200$ phone... just don't buy it you're a Camera phone person... otherwise it runs smoothly.. and EMUI is better than samsungs.. touchwiz...