No we aren't turning in yet another meme site - serious news is still what we will keep doing at GSMArena. Yet we though everyone could use a laugh at the end of a long week so this is our lighthearted look at some of the key event of the week.
A fire broke out at a Samsung SDI facility in China; one where batteries are manufactured.
The alleged Nokia N-series device will have 6th generation Snapdragon.
2017 is a big year for Apple and its fans, as it marks the 10th anniversary of the first iPhone. Because of this, Apple fanboys and we tech media alike are excited for what's to come.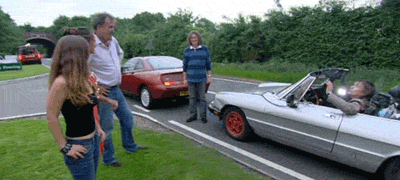 Is Hello the wake up word for Bixby? What was wrong with "Hi Galaxy"?
The report cites sources from Taiwan's handset supply chain.
€37 for a dose of nostalgia and a month of standby.
The logo isn't drastically different, but we have an official name now!
We'd love to hear what you guys think of this new series of ours. Share it with us in the comments section below.
That was funny, I want more! The Samsung meme was just too good! Also common interests: Top Gear, Spongebob Squarepants, 21 Jump Street......
?
That Nokia one got me. Yeah, I agree to make this a thing.
?
Cant go against the crowd. I agree to make this a MONTHLY thing.