Three new Nokias spotted in the ARCore database: Nokia 9, 7.1 Plus and one more
The rumor mill expects two new Nokia phones, but there may be a third. An update to the Google ARCore database reveals support from three new phones: AOP_sprout, PNX_sprout and CTL_sprout.
The first two are easy. The Nokia 9 leak that showed a whopping 5 camera setup listed the model name as AOP. Next up is the Nokia 7.1 Plus (aka Nokia X7), which is codenamed "Phoenix". The third model is a mystery. It could be the gaming phone that HMD has been teasing.
So, what do we know about these phones? The Nokia 9 was supposed to launch by the end of the year (though it may have been delayed) and it will be powered by a Snapdragon 845. HMD officially promised a "best-in-class" camera, though whether or not it will have 5 sensors remains to be seen. An in display fingerprint reader is a possibility too.
The Nokia 7.1 Plus renders show a notched screen, an aluminum body and a Snapdragon 710 chipset running Android One. The dual camera on the back will have Zeiss lenses.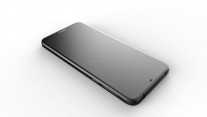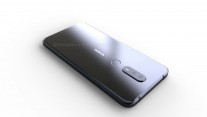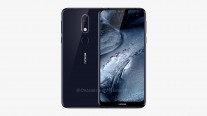 Nokia 7.1 Plus (Nokia X7) renders
Anyway, HMD has an event in London scheduled for October 4 (Thursday next week) and since the invite uses singular ("latest addition"), chances are that we'll see just one of these three devices.
Thats a lie even a button phones before 10-20 years were made by foxconn. And foxconn is chinese. But they have their factories around all of the world.