OnePlus 6T was unveiled last week only in two variants of Black, but today the device is introduced in a new shade at the China launch party. The new variant is called Thunder Purple OnePlus 6T, already known from official promo images we reported earlier today.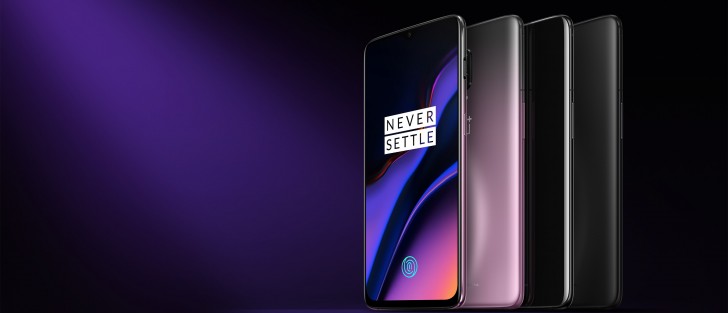 The new phone is different from the original only by its appearance - otherwise hardware wise, it's the same device head to toe. It's powered by a Snapdragon 845, it has a bigger screen and an under-display fingerprint scanner, it's got 8 GB RAM and 128 GB storage, and a bigger battery. The device also comes with dual cameras, although the secondary doesn't do much.
Since the phone arrives first in China, we have only the domestic price of the phone - CNY3,599, which is around $520 or €460. Hopefully, the device will appear elsewhere in the world, but if it does, it will likely keep the $579/€579 tag like the Mirror Black and Midnight Black 8/128 GB variants.
The other two memory options are also available in China - 6/128 GB is CNY3,399, while the 8/256 GB OnePlus 6T is CNY3,999, which is respectively $490/€430 and $580/€510. They all run a UI called Hydrogen OS which is developed specifically for the Chinese market and lacks any Google services.
M
Oh enlighten me higher being, do give me a detailed response about how much it actually costs to make an f1, or is that out of your domain? Moral : Dont assume you know other peoples preference. Now what are you going to study marketing so tha...
M
Ok so you so still are either blind to the word metal or since you dont have anything to say about my preference for metal, you brand me a troll. And looks like you lack understanding about thermal throttling and frame drops, and how the material us...