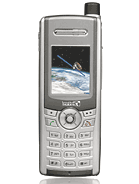 m
so....sattelite and GSM phone....built in GPS receiver....mpeg4 player....and comes with 128MB card included.....sound really really good....
and if they work a little bit on the camera and battery life they they could get me hooked......
R
Sat phone with GSM sounds like a good concept, hope there are no hickups down the track, just have to wait for the phone to hit the market.
J
It seems like all in one phone, this is so cool, can not wait to get my hands on one.
R
This phone is cool and hope it launches with a price like 10grand
A
I heard about Thuraya nearly 7 years ago when they launched in Pakistan. That time it was so expensive on package but no idea so now. This is good to use in Aghanistan or Iraq mountains
?
yes the one below me is right. this may be useful for those who need.
M
I think that this satellite is not so heavy considering that it can connect to satellites at many km above the Earth. It has a good camera, his battery is not so bad on SIM mode, it has bluetooth, infrared and an expansion card slot so it`s pretty good. Let`s hope that it will appear on market with a good price.
Total of 131 user reviews and opinions for Thuraya SG-2520.