Thuraya took the wraps off its first Android smartphone, the X5-Touch. Like every other product from this company, it's a sat phone. It's also a normal smartphone that looks nothing like a normal smartphone.
It has a 5.2-inch 1080p IPS touchscreen, the Snapdragon 625 chipset, 2GB of RAM, 16GB of expandable storage, an 8 MP rear camera, a 2 MP selfie snapper, and a 3,800 mAh battery. It disappointingly runs Android 7.1 Nougat for some reason.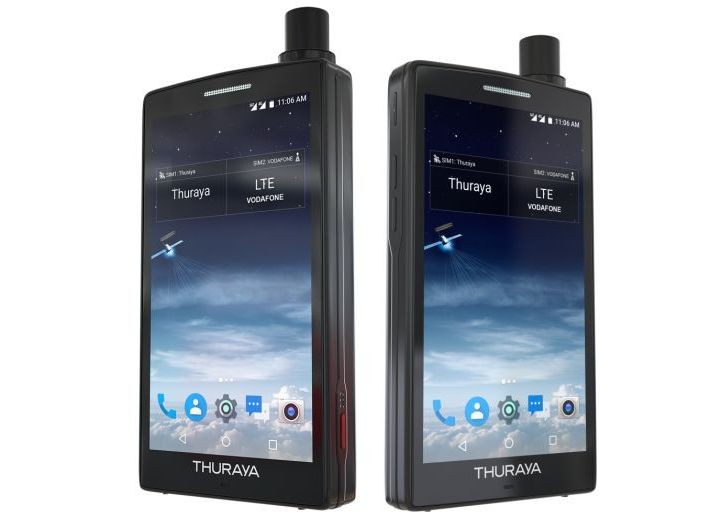 It weighs 262g and comes with IP67 water and dust resistance as well as MIL-STD-810 certification for being able to withstand extreme conditions. The X5-Touch has NFC on board and it supports navigation through GPS, BeiDou, and GLONASS.
For satellite calls a retractable antenna has been added, and the phone has always-on dual-SIM functionality with one SIM working on conventional 2G/3G/4G networks and the other dealing with satellites.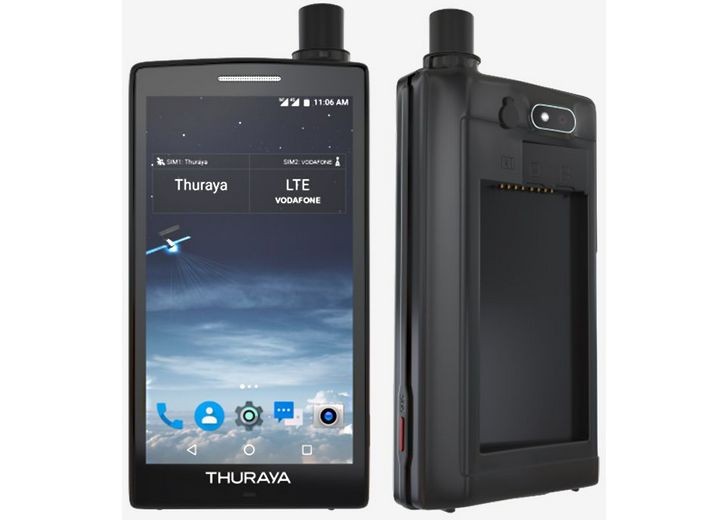 The Thuraya X5-Touch will be available in 160 countries for £999. The company says it will be out in December, though it may only make it to certain markets (like the UK) at the end of January.
Source (in Russian)
J
X5 is an excellent phone only and a very bad smartphone. If you install many apps then all of a sudden a menacing message appears upon switching on the mobile "system process not responding". The only solution is to reset the mobile to the factory d...
?
I think Globalstar is more on the right track - their Sat-Fi 2 allows you to use Wi-Fi devices on their satellite network, just by downloading their app.