TikTok will now warn you when you're sharing videos containing unverified information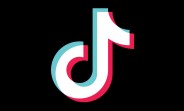 Fact-checking content has become a leading focus for most social media companies and TikTok is now rolling out a new prompt system that will warn you when you are about to share "unsubstantiated content" with your friends. These prompts will appear on video content that TikTok's partnering web-based fact-checking platforms PolitiFact, Lead Stories and SciVerify cannot confirm. TikTok explains this feature will be particularly useful during unfolding events before fact-checkers pronounce their final opinion.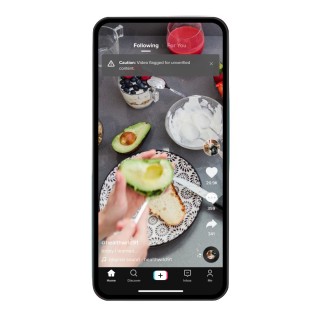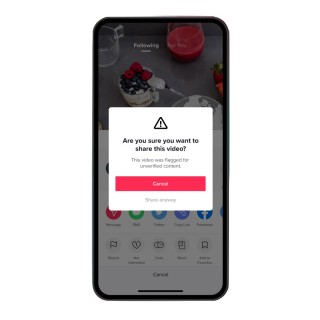 New "unsubstantiated content" prompts
When you try to re-share a video with content that is deemed unsubstantiated, they will see a grey caution prompt on top of their screen. You will still be able to share the video but TikTok explains that the goal of these prompts is to have you think twice before doing it. The content creator will also get a warning from TikTok if their content is flagged as unverified and these videos will not be permitted on the For You feed – the app's landing page.
If a viewer attempts to share the flagged video, they'll see a prompt reminding them that the video has been flagged as unverified content. This additional step requires a pause for people to consider their next move before they choose to "cancel" or "share anyway."
Based on beta testing of the new warning feature, TikTok claims users shared 24% less misleading content while likes on flagged videos decreased by about 7% on average. The new feature is already available in the US and Canada and will roll out gradually to more regions over the coming weeks.
S
Nawh dude...just you in your own world...not our fault you dont keep up with actual facts and actual movements of the world
B
Please note that my account unfreez please no comment no like no view no foryou please let me help
Who even is "big pharma" anyway? Looks like we found the boomer though
ADVERTISEMENTS