Your T-Mobile myTouch 3G probably doesn't sit well on your Harley. Maybe if they used guitar-inspired wood-grain finish and called it something more exciting like, the T-Mobile myTouch 3G Fender Limited Edition it would be more like it.
Well, they did. Alas, the admittedly mile-long name is longer than the list of changes from the original myTouch 3G. The T-Mobile myTouch 3G Fender Limited Edition… sorry, we ran out of breath. So anyway, it adds a 3.5mm audio jack, for a more sonic experience, and a 16GB microSD card (up from the usual 4GB) in the box, preloaded with exclusive videos and audio clips from "iconic musicians" (the press release doesn't get specific about them). That and the wood-grain finish of course.
Update: We've now got the official photos of the thing, and we have to admit it looks pretty cool: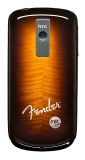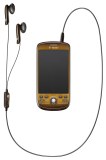 T-Mobile myTouch 3G Fender Limited Edition makes us feel like Jimi Hendrix
T-Mobile also take the occasion as an opportunity remind us of the upcoming Samsung Behold II, though they don't say anything we didn't already know. The Motorola CLIQ (that's how you say "Motorola DEXT" in the US), which coincidentally just arrived in the UK, is also on its way. It will be going for 199.99 dollars on a 2 year contact, available from October 19th (an exclusive pre-sale for T-Mobile customers, the rest get it after November 2nd).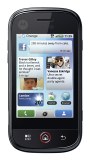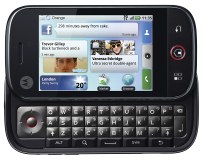 Motorola CLIQ and Samsung Behold II photos
There's another T-Mobile branded device in the bunch - the T-Mobile Tap. It's compact, stylish touchscreen bar, with 2MP camera, Bluetooth and GPS with TeleNav-provided location-based services. It will be available later this year in either "berry" or "midnight blue".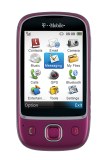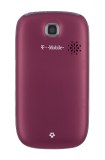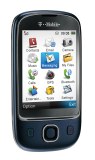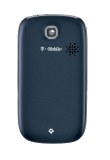 T-Mobile Tap in Berry and Midnight Blue
The last of today's announcement is the Nokia 3711 - an S40 flip, which seems a slightly redesigned Nokia 3710 fold, with a downgraded camera and two extra buttons. The 3711, like the Tap above, features a 2MP camera, Bluetooth and GPS, though this one comes with Nokia Maps. It's coming in a few days in "sable" finish (Wiki link in case you didn't know what a sable is).
Both the T-Mobile Tap and the Nokia 3711 feature 3G connectivity along with the web2go(SM) service.
K
I Been reading that Tmobile Mytouch is One of the highest radiation phones in the market, oopps makes me think twice to get less radiation for my head ....whoopies.
?
i reckon... only the 4th time? search the reviews- retarded mistakes are rampant!
?
this phone aint even popular, why would they think they need to make a limited edition. they are alrdy having a hard time selling the regular one. fail marketing is fail.
ADVERTISEMENTS