Las Vegasí newest arena has T-Mobileís name on it, and magenta lights as far as the eye can see. Itís huge at 650,000 square feet (~60,385 square meters) and deep rather than wide, in order to give the best views of the arena below from any seat. The arena is also able to accommodate 20,000 visitors.
#BingeOn, #MusicFreedom & NOW our customers are also entertainment VIPs in Vegas! @TMobileArena 1st look by @AskDeshttps://t.co/TZ1H70mdEN

ó T-Mobile (@TMobile) April 6, 2016
T-Mobile Product Manager @askdes gives us a first look at the new arena and tells us about some of the perks that T-Mobile customers can get just for being a subscriber. T-Mobile customers have their own entry so they donít have to wait in line as long. They are also given access to exclusive ticket presales for events and matches.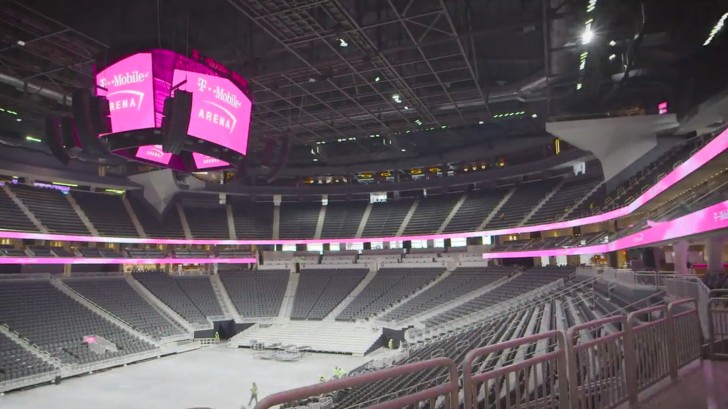 T-Mobile has even created its own magenta cocktail: the Atomic Fizz which will also be available at the Hyde lounge, a night club that'll be located at the tippy top floor of the arena.
Do you think these T-Mobile perks could potentially win the company more customers? If this arena opened in your area, would you consider switching to T-Mobile for VIP entry and early ticket sales?
Source Via Twitter
D
Maybe in German. Not in English. Arena refer to smaller venues, but more importantly, they're indoors. Stadium refers to (larger) outdoor venues. You won't find any outdoor venues called "arena" in English. At least I can't think of any outdoor...
D
That would make a great venue for ice hockey, with the view of the ice being pretty much unrestricted. I know there is no NHL team in Nevada at present, so this would pose a brilliant facility for potential expansion, which I know the NHL are looking...
R
the fight will be on the MGM Grand Garden Arena