While Samsung's newest flagships - the Galaxy S7 and S7 edge - are officially scheduled to go on sale starting March 11, looks like a few lucky people in the US will have their pre-orders delivered before that date.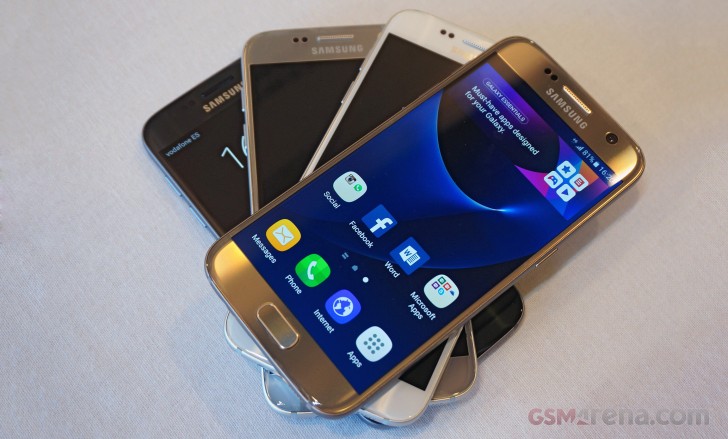 One of the country's "big four" carriers, T-Mobile, has already started shipping the pre-orders - many of those who pre-ordered the device(s) are getting their shipment notifications. Last year too, a few lucky ones got their T-Mobile Galaxy S6 pre-orders delivered before time.
In case you missed, the South Korean company's mobile chief Koh Dong-jin recently revealed that the Galaxy S7 flagship will be available in 60 countries in the first wave of its global launch.
D
The reason iPhone 6s doesn't sell as well as the iPhone 6 is simple. The pre-iPhone 6 users (iPhone 4, 4s, 5, 5s) were very annoyed with their tiny screens of old iPhones, and when the 6 came up, a huge number of Apple users upgraded. Between 6 and 6...
M
It looks like Samsung wants to start selling its devices before LGs G5. I am sure Samsungs Engineers and Managers are amazed of the G5 features, specially of LGs VR. In this industry (((NO Innovations = Bankruptcy))) just like what happened to Nokia,...
S
Cool.. Congrats.. Review please?