Samsung has been intensely promoting its Galaxy Note phoneblet ever since its announcement, and it looks like it might finally make its way to T-Mobile.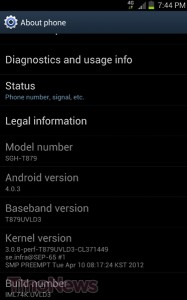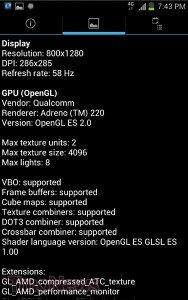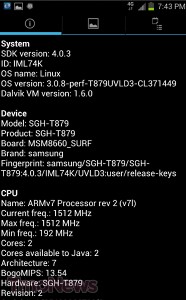 While the T879 model number may be a far cry from the SGH-i717 of the original Galaxy Note, there's a few key bits of information that point to it being a T-Mobile branded Note:
…the leaked ICS build for the AT&T Galaxy Note has the build number IML74K.144, indicating the build date and it is the 144th custom build. The SGH-T879 has the same build number because it was built from the same sources at the same time, meaning that it is indeed a brother to the AT&T Galaxy Note. The build servers and time stamp match up with Samsung's official build information. We know that this build is intended to be an official build because the build number is suffixed with the baseband version instead of a decimal number indicating a custom build that voids the warranty.
Obviously, all of this is still highly speculative. Be sure to check back with us for more as this story develops.
a
Ricardo, Vibrant was updated to Gingerbread a long time ago. Check your kies mate...
d
Galaxy Note is very good mobile
D
Help me out... why it is all important? A rhetorical question.
ADVERTISEMENTS