The future of home-internet has begun in the US. Following Verizonís recent announcement of 5G service and the eventual launch of its home 5G broadband service, T-Mobile is beating Verizon to the punch line. No, T-Mobile doesnít have a 5G network yet, but it believes it can deliver home internet via 4G LTE.
On Thursday, T-Mobile is announcing a limited pilot program called T-Mobile Home Internet. The service offers unlimited internet over a 4G LTE connection, fit enough for a household. T-Mobile is only offering the pilot to specific areas where the carrier has enough capacity to cover a number of households with download speeds of about 50 Mbps.
T-Mobile will offer this for $50 per month with AutoPay and no data caps. To be eligible, youíll need to be in an area that T-Mobile can sustain a 50Mbps connection with strong LTE coverage and you must be an existing T-Mobile customer. T-Mobile will begin sending out invitations via email to join the program if you meet the initial criteria.
T-Mobile will let you borrow equipment without monthly leasing fees. This is in the form of a home router that can connect to the LTE tower and distribute data through either Wi-Fi or an Ethernet connection to your existing Wi-Fi network.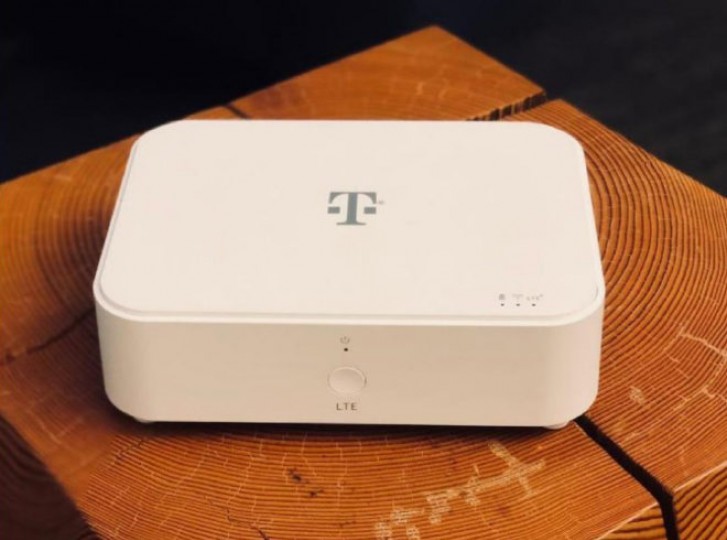 This pilot program will hopefully show the United States that disrupting the cable company oligopoly. Many Americans are forced to choose between cable companies that control the majority of the industry and many only have a single choice. Cable companies in the home internet industry are among the poorest in customer satisfaction according to the American Customer Satisfaction Index.
T-Mobile claims that it would be able to really compete with cable providers when it joins its network capacity with Sprint, should the merger be approved. It claims the new T-Mobile will be able to support 9.5 million American households by 2024 and cover more than half of mostly rural U.S. zip codes that currently donít have high-speed broadband available. It also hopes to offer double the speeds by the time the service migrates to 5G.
The entry-level cable speeds in many parts of the US is anywhere between 10Mbps and 20Mbps (Yeah, weíre behind on infrastructure). So if T-Mobile can manage consistent 50Mbps speeds to homes without constant interruptions, it should be able to disrupt the home internet industry in the States. Offering home broadband via 4G LTE network isnít a new concept, but it is not very common in the US.
T-Mobile is also planning to launch its TV streaming service, which would nicely compliment T-Mobileís Home Internet service to totally relieve The USí dependence on cable companies. This is a change Iíve personally been waiting for and Iím excited to watch the cable industry change. This is how you get people pumped for 5G, not by rebranding 4G LTE as ď5GEĒ.
Well agree Slovakia is just 5,5 millions of people at place of 500 km from east to west and about 250 from northest place to sountest border. 49035 square km. Thats really tiny country but still a lot bigger than many others.
V
USA has massive landline which makes very difficult to make great infrastructure with massive population, In other hand to mkae Infrastructure in Slovakia with grest speeds probably 1000 times easier, considering size of the country and population