T-Mobile release dates leak, along with Sony Ericsson CS8 Cyber-shot

A dozen of expected T-Mobile phones just got their launch dates thanks to some leaked info that was posted online. Alongside with already announced handsets such as HTC Magic, Snap and Touch Pro2 (called Wing 2 in T-Mo networks), a couple of new phones were also mentioned for the first time.
Sony Ericsson CS8 Cyber-shot popped up for the first time - it's rumored to run on Android OS and will have 8.1 megapixel snapper.
The leaked T-Mobile release dates include most of the popular HTC smartphones, a bunch of Samsungs, Nokia 1661 and the Sony Ericsson's Cyber-shot CS8.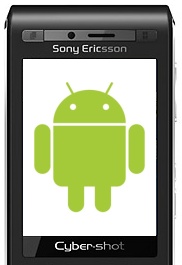 Let's take a look on the list:
"Blade" - May 13th (a.k.a. Sidekick 2009)
HTC Snap - July 1st (a.k.a. HTC Maple)
HTC Wing II - July 22nd (a.k.a. Touch Pro 2 or HTC Rhodium)
HTC Magic - To be announced (a.k.a. T-Mobile G2 or HTC Sapphire)
Sony Ericsson CS8 - June 24th
Nokia 1661 (prepaid) - April 29th
Samsung T349 (prepaid) - May 6th
Samsung T239 (prepaid) - May 13th
Samsung T559 - July 15th
Samsung T469 - July 15th
Samsung T749 - July 22nd
Samsung T659 - August 19th
As you can see most of the phones will be released in July, the yet unannounced Sidekick 2009 and the prepaid Samsungs in May. The Sony Ericsson CS8 is expected in the end of June, which seems quite soon considering the fact it hasn't been announced yet.
As it's also obvious from the list - there is no confirmation of the T-Mobile G2 yet (a.k.a. HTC Magic).
Yesterday, new WAP profiles were discovered by SEMC Blog on the Sony Ericsson website. They reveal two new Cyber-shot handsets. The first one is the mentioned CS8, while the second device is CS5 - unfortunately, beside the name there is no other info available.
Surely the new additions to the Cyber-shots will be announced in the next few months and then we could tell you more about the specs sheets.
t
they still sell the wing because its one of the top rated phones out according to consumer reports. it is ridiculous that it is still 350 dollars without an upgrade though.
A
Thanx...that's what i was thinking...it looks like a phone that i cudnt get bored with and yet it still has a touch of class for me to have in the office
?
You should go with the Touch Pro 2, the Wing II sounds like such a crappy name. The T-mobile Wing was a piece of cheese to begin with. It trips me out how they still promote a phone from 2006 like its brand new. We should call it the Touch Pro 2 and...
ADVERTISEMENTS