T-Mobile USA introduces the REVVL Plus – a phone "heavy on features but light on the budget". It definitely lives up to the second part, though we have our doubts about the first.
Soon you'll be able to grab the phone with an 18-month Jump! on Demand lease for $9 a month (no downpayment). If you want to keep the device, you can pay $8 up front and then $8 a month for two years. That works out to $200. Light on the budget it is.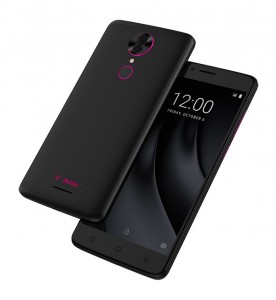 T-Mobile REVVL Plus is a big screen, small budget phone
The REVVL Plus has a 6" screen with 1080p resolution, it's old-school 16:9 in case you were wondering. And it has Gorilla Glass protection with beveled edges. Pretty good for this price.
The phone runs Android 7.x Nougat squeezed into 2GB of RAM (which is on the low side). The storage is better though, you get 32GB and a microSD slot. An unnamed octa-core chipset runs the show.
For $200 you're also getting a dual-camera - 13MP + 5MP dual on the back. And there's a 5MP selfie cam. The 3,380mAh battery and fingerprint reader are also good perks too.
O
Yea these phones are horrid, 9/10 of them that I've sold come back to me... Which is a shame because they ARE in fact a SD 625, I ran a CPU Z and that's what it populated. Either way there are better options than this one :[
D
I disagree with most comments, this phone is wonderful for the price big screen great for movies and if your into social media management. I still have it till today 2018 love it! Its affordable and can do the somethings high end phones can do, I cur...
D
Avoid this device. While the processor is more than adequate, the 2GB of memory is completely inadequate and bottlenecks the processor. You cannot run more than one app or this stutters like a 2012 gingerbread android. The phone will lock, stutter...