Samsung has released an update for T-Mobile USA Galaxy S8 and S8+ units that will fix the red tint screen issue that some devices are suffering from.
The update amounts to 138MB and adds the color optimization settings that help bring the red hues down in the display settings menu. There are some stability and performance improvements sprinkled into the firmware too.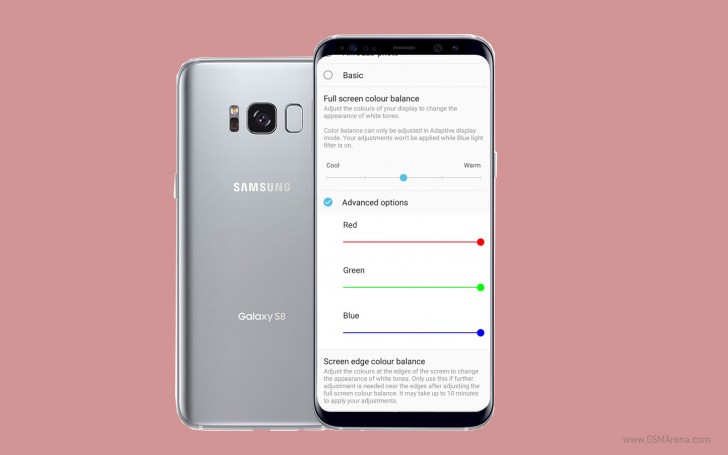 If you're not familiar with the problem, some Galaxy S8 and S8+ devices have a reddish tint to their Super AMOLED out of the box, which Samsung claims is due to "natural variation" in screens. Still Samsung promptly targeted user indignation via a software update that resolves the issue.
At the time of writing devices in Europe, South Korea and India have received the screen tint fixing firmware.
?
Lmao. I think its hardware issue (Super Amoled) issue used to has the same issue on my S7 edge pearl black 128gb white looks excellent, but still red tint is there some time even more noticeable.
J
Found a fix for the edges. it is in settings, display, screen mode, advanced option, screen edge color balance. Adjusted to cool, by default it is set to "balanced" between cool and warm. Unfortunately Red tint pops out really bad when in Amoled Cine...
A
some say their screen turn blue , and some say it wont fix anything ....