T-Mobile starts LG V20 pre-orders, reveals $769.99 full retail price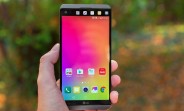 Earlier this month, T-Mobile revealed its release date for the LG V20 - October 28. However, that announcement was not accompanied by any sort of pricing information for the upcoming phablet. That's been rectified today, as the magenta carrier has started taking pre-orders for LG's latest flagship.
The V20's full retail price at T-Mobile is $769.99, the same amount you'd pay for an entry-level iPhone 7 Plus or Google Pixel XL. That's also less than what AT&T is asking for the V20, namely $830.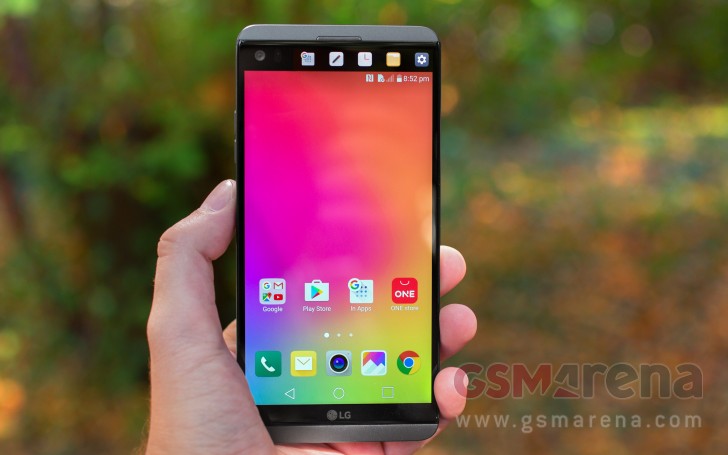 To help that rather steep pricing go down easier, T-Mobile has a few perks for those who pre-order. First, if you trade in any 4G smartphone in good working order you'll get a credit of at least $200. Second, you get the Bang & Olufsen BeoPlay H3 headphones for free with your V20 order (a $149 value). And finally, you can also grab an LG G Pad 8.0 or G Pad F 8.0 tablet for free with a two-year finance agreement - that said, you'll probably need to add a mobile internet subscription for that tablet if you do want it.
The V20 can also be had using T-Mobile's installment plan, of course, in which case you need to shell out $49.99 upfront, followed by 24 monthly payments of $30. As usual with this carrier, if you cancel wireless service the remaining balance on the device becomes due.
D
IKR! At least with an iPhone you get fast, reliable, longer updates and is more lauded as a brand than LG will ever be, same goes for Samsung and Google. And so they should price their phones as such, $770-$830 is way too high for a relatively unpopu...
?
so if i trade in an old Z (4G capable, 50USD on ebay) its 770-200+50=620USD. Pretty good deal. 570USD if you have a "free" 4G phone to turn in.
D
This is the most complete phone. The pricing is more than reasonable for a note. You can also replace the battery. Samsung and Iphone get a 1k euro pricing and no one bats an eye. Lg has a 750 euro tag and everyone loses its mind. This is a flagship ...