T-Mobile is getting a ton of touch-enabled handsets, the majority of which run Android. So, here's the list - HTC Bravo, Sony Ericsson XPERIA X10 and Vivaz (Kurara), also Samsung i5700 Galaxy Spica and finally, the BlackBerry Storm2.
Let's break it down - the HTC Bravo is headed to T-Mobile UK and should be available by the end of January. The Bravo is like an un-Googled Nexus One, but with some extra goodies. The HTC Bravo swaps the old-fashioned trackball for an optical trackpad and will run multi-touch enabled Sense UI. The Bravo would be free on a 35 pound per month tariff (40 euro).



A better look at the keys of HTC Bravo • An older photo of the Bravo (photo by ai.rs Blog)
The much-awaited Sony Ericsson XPERIA X10 and Sony Ericsson Vivaz (formerly Kurara) will hit the stores in March in a double offensive. If you missed it, the Sony Ericsson Viva is Sony Ericsson's 720p video recording, Symbian running monster. It's got an 8MP camera and a powerful Cortex A8 running at 720MHz. The Sony Ericsson XPERIA X10 is the manufacturer's first Android - it too has an 8MP camera (only WVGA@30fps video though) and has an equally impressive 1GHz Snapdragon CPU. Oh, and a 4" capacitive touchscreen with 480x854 pixels resolution.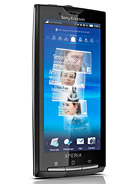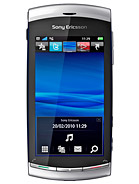 Sony Ericsson XPERIA X10 • Sony Ericsson Vivaz (Kurara)
The Samsung i5700 Galaxy Spica is already available on the T-Mobile UK site, under the name i5700 Galaxy Portal. It's available for 70 pounds on an 18-month contract, 13 pounds monthly charge, or for free for 18 pounds a month (again, an 18-month contract). The Samsung i5700 Galaxy Portal and the Samsung I7500 Galaxy should be getting the Android 2.0 upgrade in February.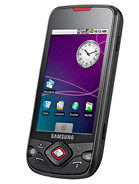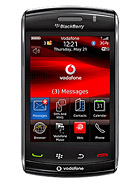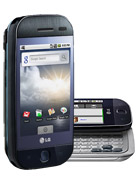 Samsung i5700 Galaxy Spica (Galaxy Protal) • BlackBerry Storm2 • LG InTouch Max (GW620)
Finishing off the touch lineup is the BlackBerry Storm2 coming to T-Mobile UK in February for free on a 35 pounds/month contract. Also, as we reported earlier the LG GW620, or as the Brits call it LG InTouch Max, is available for T-Mobile UK as well. There was talk that it will come out on February 4th, but it seems it's already available.
Source: Omio Mobile News, SamsungFirmware
b
Psssst.. They've got it already, have done for two or more months. You gotta ask directly for one from the upgrade team. (dont tell them I told you though!) ;-]
r
anyone know if t mobile ever getting IPHONE in 2010???
ADVERTISEMENTS