T-Mobile UK just announced an interesting new plan that it will be offering to its subscribers. Called "The Full Monty", this is the first real all-you-can-eat plan that the UK customers will get to enjoy.
The two-year Full Monty contracts start at £36/month, which get you unlimited text messages, unlimited internet (there's no fair usage policy to worry about here) and unlimited calls to T-Mobile subscribers. With the cheapest Full Monty option you are limited to 2,000 minutes of calls to other networks though.
Alternatively, you can get one of the other Full Monty plans - worth £41, £46 or £61. Those three come with no restrictions whatsoever and you can get them with just about any smartphone that T-Mobile UK offers.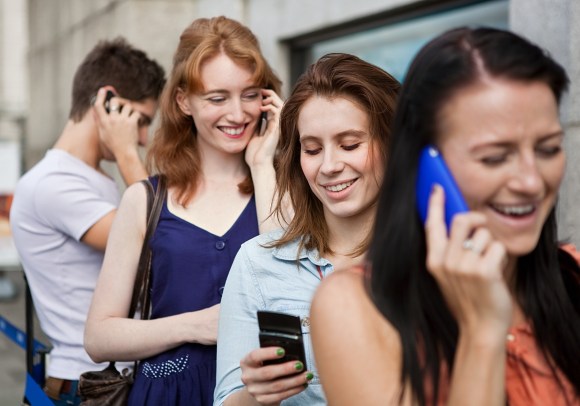 According to the examples, given by the carrier the Samsung Galaxy S II, the HTC Sensation XE and the 8GB iPhone 4 can be had for free on the cheapest £36/month contract. The 16GB iPhone 4S costs £99 under the same conditions.
Moving on to the £41 contract slashes the 16GB 4S price to £29 and allows you to get the BlackBerry Bold 9900 for free. The first two-year Full Monty contract that gets you a free iPhone 4S is worth £46/month, while the £61/month option will even let you have the 32GB version free of charge.
Any takers? Share with the rest of us in the comment section below.
e
3 network rocks & the phones too must have atleast 1 phone with 3.
M
Check 3 They Give 100 Minutes,3000 Texts & 500 MB Data For £10 On A PAYG & For £15 You Get 300 Minutes,3000 Texts & All U Can Eat Data
ADVERTISEMENTS