US users who have been waiting patiently for a (legitimate) way to upgrade their Samsung Galaxy S II devices to Android 4.0 will finally have their day in the sun, as T-Mobile finally released the official Ice Cream Sandwich update for the former Samsung flagship.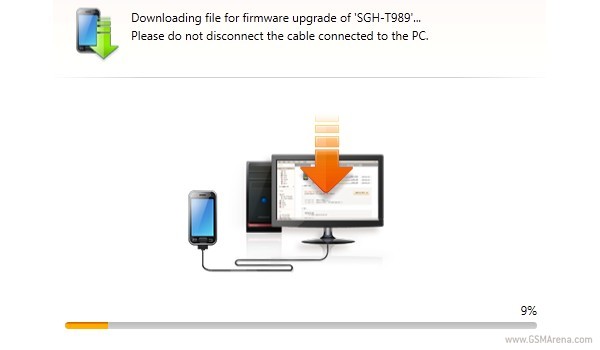 The update won't be a straightforward OTA update, however, as Samsung and T-Mobile are requiring users to upgrade using Kies software and a computer.
To get the update, download and install the Kies software onto your computer, then connect your S II via a USB cable (making sure USB debugging is enabled) then simply accept the update. Be sure you have the latest software available, as Android 2.3.6 is required to upgrade.
While the update won't wipe all the data on your smartphone (your contacts, apps, etc. should all remain intact), it does restore the homescreen settings to factory default. Nevertheless, it is recommended that you backup your data beforehand just to be safe.
For more detailed information, check out the T-Mobile page here.
P
Try to take off the battery for 5mins and turn it back on after. Reboot ur phone from time to time. It will get better. They have to fix some features eventually. After any upgrade ,its always good to reboot the phone by taking off the battery. Hope ...
g
After the update my GS2 is constantly locking up, it freezes for over 30 seconds sometimes when trying to switch between applications or even within an application. When trying to save an email address froma recent email, it locks up and crashes. Loo...
P
IS there anyway to get he old version back, i tried twice already to restore my SG2 but it wont be restored. the ICS doesnt do for me. my screen keep flashing all the time while being on sleep mode, wifi connection doesnt work properly, it wont allow...
ADVERTISEMENTS