T-Mobile USA has announced the availability of two new LG smartphones - the curved 6" G Flex and the Optimus F3Q with a sliding-out QWERTY keyboard. The LG G Flex has been around for a few months, while the Optimus F3Q was just a rumor until today.
So, the LG G Flex will hit the carrier's stores on February 5. You can have it for $672 with a six-month free Netflix subscription, or you ca opt for $28 payments for 24 months with a selected T-Mo plan and $0 upfront.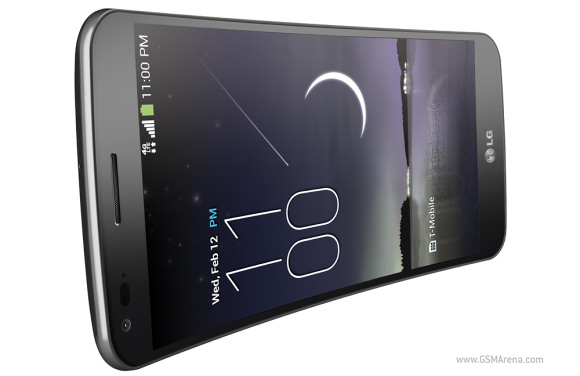 LG Optimus F3Q is only now getting its official debut. The LTE-supporting smartphone packs a 4" WVGA IPS display and runs on Snapdragon 400 chipset with a 1.2GHz dual-core Krait processor, Adreno 305 GPU and 1GB of RAM.
There are 4GB of expandable storage, a 5MP rear camera, a VGA front snapper, Wi-Fi, 3G, NFC and, of course, the five-row sliding-out QWERTY keyboard on board. You've probably guessed already this is the same device as the already available LG Optimus F3 but with a keyboard. It even runs on the same Android 4.1 Jelly Bean version.
The Optimus F3Q will also launch on February 5. It will cost either $312, or 24 payments of $13.
?
But why stop at 4"? Every manufacturer (who's willing to even make physical qwerty phones anymore) from Samsung to Motorola stopped at 4", yet their touch-only phones are STILL gradually spreading into small tablet territory. Even Motorola...
B
i liked that coz tis now easy to type documents,hw do u see
t
4" screen is not that bad especially if one's into tons of typing (is there any other reason for getting a slider phone with a keyboard?). Besides, the best mobile typing experience is still on a numeric keyboard - no one can beat the speed and ...