T-Mobile US will be slashing $200 of the prices of Galaxy S7, S7 edge, and Note5 starting tomorrow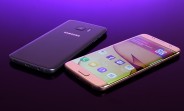 In the wake of the Galaxy Note7 announcement, T-Mobile US will be reportedly offering a very special offer to newcomers. Starting tomorrow, T-Mobile may be slashing $200 off the prices of the Galaxy S7, Galaxy S7 edge, and the Galaxy Note5.
The $200 off promo applies only to users who are transferring their number to T-Mobile US and choose to buy one of those three handsets.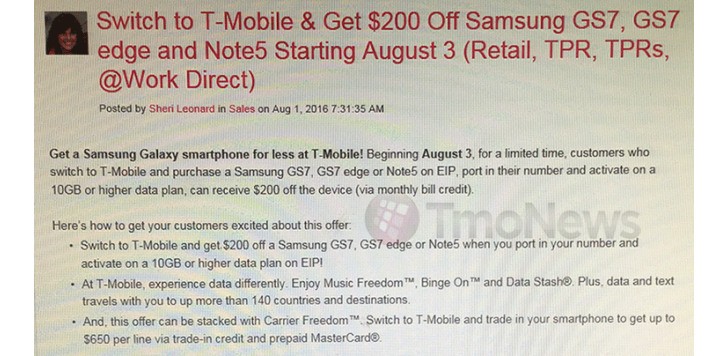 The offer can be also combined with the Carrier Freedom program, where you can get up to $650 for returning your old smartphone.
This offer is coming from a leaked slide and is not available just yet. It will supposedly go live tomorrow, August 3, so we'll know more in a few hours. Meanwhile, you can check the US pricing of the Galaxy Note7, including T-Mobile's.
R
They will still be making money of the on5 they sold to me plus activation fee of 20.00 . Mofos good money to be making off of your loyal customers
?
Amazing.....and they will still be making a good profit.
r
Wow! please extend this nice offer to every where. We all need it too.