If you were interested in finding out more about the leaked HTC Ruby and LG Flip II, we have some news about both. Why are we talking about the two together? Because both of them will be coming soon to T-Mobile users in the US.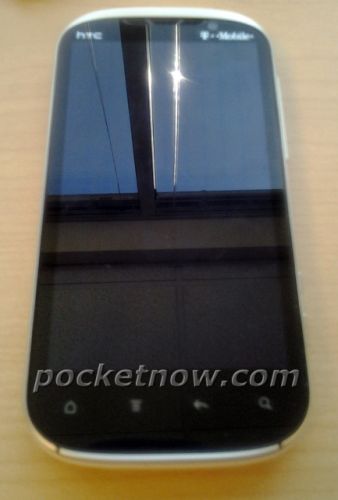 We came across the HTC Ruby recently, when its reflection was captured on an HTC Flyer display. Now for the first time we have a full view of the front and it kind of looks like the Sensation, with the same battery cover removal mechanism at the bottom. It's unlikely that the Ruby will be a high-end device like the Sensation though and we expect it to be pegged somewhere close to the Desire S. No launch date is known at the moment for this phone.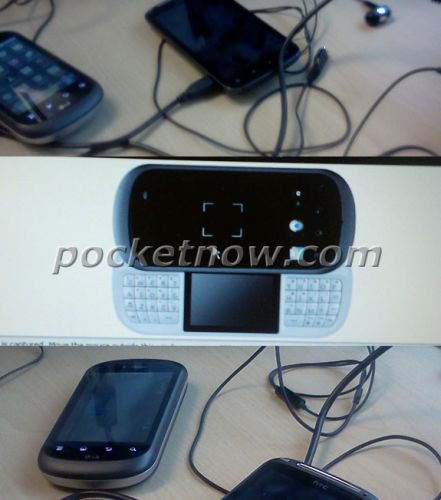 The LG Flip II was first leaked back in May and a few weeks later was captured on camera. Although the name might suggest that it's some sort of sequel to an existing phone, that is not the case as there is no LG Flip. This phone has a landscape QWERTY keypad that slides out from underneath the display. But unlike all the other phones with this form-factor, the Flip II will have a split keyboard with a display in between. We can only guess as to what the purpose of this display could be, but we feel it might have some use when gaming. The LG Flip II is said to be launching on September 14.
j
the handset is good however never got a chance to look at it in real
?
in the last 2 phones photo i see a htc surround ...
ADVERTISEMENTS