T-Mobile's BOGO deal on the LG G6 was supposed to last until June 8. However, surprisingly, it has been pulled. The link to the deal web-page on the magenta carrier's website is now inactive, and the following leaked screenshot clearly confirms that promotion is over.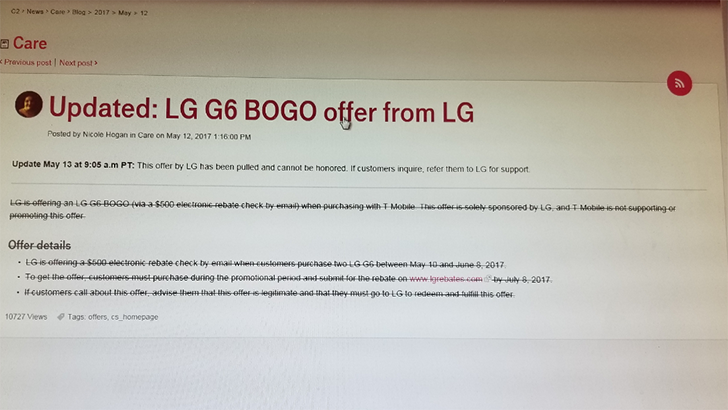 No information on why the deal has been pulled abruptly. As you can see in the leaked image above, T-Mobile is asking its executives to refer customers inquiring about the deal to LG. And indeed, that's what is happening (see image below).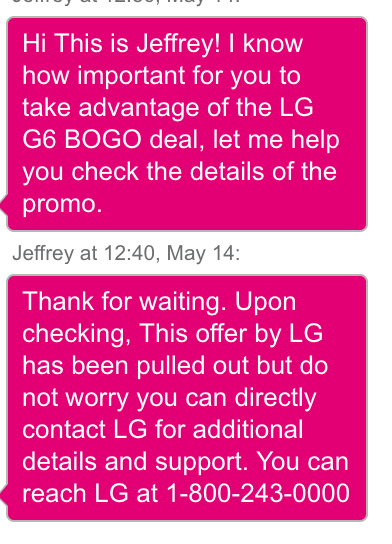 A
So, has anyone called LG for comment? GSMArena? Anyone? We know their number!
D
No kidding, bootloop still plagues current flagships? Or T-Mobile's BOGO deal has been too much of a success pulling up sales for LG G6 that already has a big disadvantage without the latest SD SoC.....
D
Because they're (or they'll be) bootlooping and T-Mob wouldn't want the hassle of catering to those irate people so they'll send them off to LG directly LOL