T-Mobile is announcing that its newest acquisition of Layer3, a small cable TV company, is completed. This means the Un-Carrier is on track to launch a competing TV service sometime this year.
Back in December, T-Mobile announced that it was on track to acquire a small cable TV company in order to leverage disruption of the Satellite and Cable TV industries in the US. Cable companies are often accused of trying to pull the wool over customers' eyes by slipping extra charges into their monthly bills.
What makes this frustrating is often times there is only one cable or internet company able to serve an area with no competitor in sight. This translates to TV companies treating customers however they feel, given that they have no other choice in TV provider.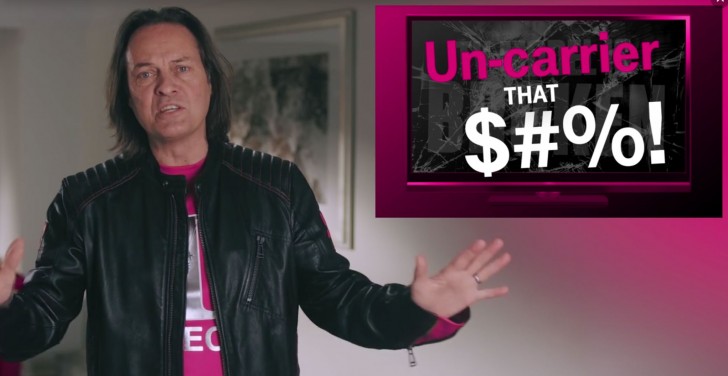 At its current state, this all sounds too good to be true: will T-Mobile be able to disrupt such a large TV market? It's far too early to tell. Then again, T-Mobile's aggressive marketing strategies and delivered promises to date position it as a total possibility.
T-Mobile says the new TV service will work over any internet connection, so the carrier is after the current offerings for streaming TV services like DirecTV Now, YouTube TV, and Sling TV. Of course streaming TV services are still pretty new, so channel options are still limited and streaming TV has its own pros and cons.
If T-Mobile can convince people who still have multi-room DVR and packages with hundreds of channels to switch, it would really put a bigger dent into an already diminishing market as more and more people cut their cable services and opt for streaming.
If you'd like to know more about T-Mobile's TV service, you can check out www.tmobile.com/tv for more information and register to receive an "exclusive offer when the new solution launches in your area".
V
Haven't seen telly in years, you no need tv when you have internet
m
If this service (streaming puck) can work over mobile data (sim), and yet do it in a completive pricing, that would be great.