Yesterday at WWDC 2012 Apple announced their new Maps app, boasting an entirely new look, crowd-sourced traffic info as well as turn-by-turn navigation. The announcement confirmed the rumors that Apple has now officially stopped partnering with Google for the iOS map application.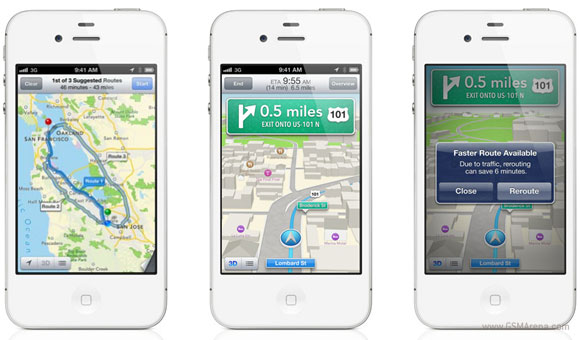 Instead, Apple is now using content from C3 Technologies, which it recently acquired. And to make the picture complete, the popular manufacturer of navigation systems TomTom just published a press release, stating it has licensed its maps and other content to Apple.
TomTom remains mum on further details, stating that "No further details of the agreement will be provided," but this is hardly surprising considering how secretive Apple likes to be.
b
nothing beats Nokia Drive..it got 3D building, live traffic updates, speed limits and all that a Garmin GPS standalone device gives and all these for more than 2 years now :)
K
Why didn't they use garman? Their much better than tom tom.
ADVERTISEMENTS