Samsung continues to dominate the popularity rankings, now the top 9 devices are all Samsung (there were 8 last week). Not all Galaxy phones though, the Samsung Z1 still clings on to fame, though it slipped from 4th to 8th place.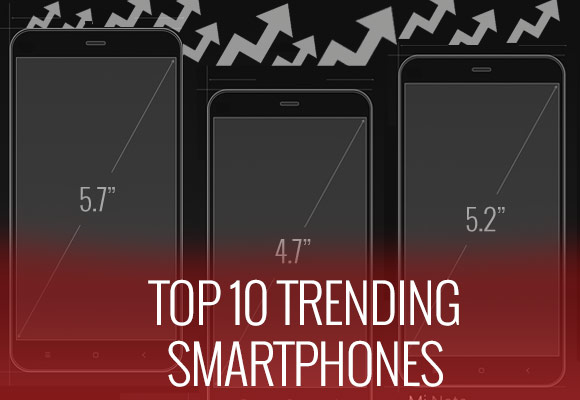 The Top 10 trending phones chart is a recap list of the devices that gathered the most hits throughout the week. In other words, the chart represents the interests of the majority of you, our visitors, and is an indication of what currently interests you.
The sole non-Samsung device in the Top 10 that remains is the Asus Zenfone 5. Announced in January 2014 (over a year ago!), the phone has serious staying power despite its mid-range position. There was a Microsoft Lumia 535 previously occupying the 10th position, but it has since slipped off the chart.
The rest is pretty much Galaxy flagships, with the incoming Galaxy S6 holding second place behind the curiously popular Galaxy A5. The Galaxy A7 is the newcomer of the group and we'll be publishing its review once the MWC craze dies down.
Anyway, other than the flagships, there's the Galaxy Grand Prime (an affordable mid-range device) and further down the ranks is the Samsung Z1 (a Tizen-powered entry-level handset).
h
You must consider that this is a tech website. So literate people come here to compare the specs of phones before buying. Turns out Samsung is the most popular among the tech-aware. Don't expect iphone to go up charts because people who wants to buy ...
j
Yeah well its still a hit and it helps most of the visitors of gsmarena to know whats the craze and whats not.
D
Haha.. GSMArena Top10 look more like Billboards Hot 100. Next should put in info like, 1. Week in chart 2. Highest position in chart 3. Gold & Platinum hits record