A few minor movements took place this week in our Top 10 trending chart, plus a big one - and not because it was unexpected, but because it took place at the top. Yes, the iPhone SE couldn't hold on to the number one spot.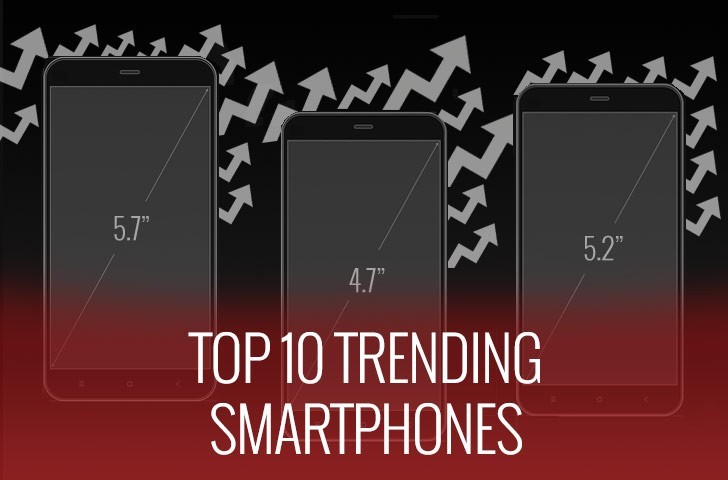 Bottom to top though, we start with the Lenovo Vibe K4 Note, and it's slowly slipping down after the 8th spot in week 11, and 9th last week. A couple of Xiaomi Redmi Notes (Mediatek and Snapdragon flavors) are switching positions on a weekly basis, this time split by the iPhone 5s.
In 6th we find the Samsung Galaxy J5 - a position it hold for a third week in a row. The Xiaomi Mi 5 returns to the chart in 5th, after a brief hiatus. The Galaxy S7 edge has fallen off the podium and is now in fourth.
Long-time champ Galaxy J7 has crawled back into 3rd, and the iPhone SE only managed to stay on top for a week, now in 2nd. It's the Galaxy S7 that returns to number one, a position it holds since announcement, save for the iPhone SE's short-lived surge.
D
g5 not populaar and mainsteam is apple and samsung
?
the LG G5 is not on the rank list because the phone was recently lunched and there are not enough reviews about it.