The Xiaomi Redmi Note 3 remains undisturbed at the top for a third week in a row keeping ahead of struggling long-time champ Samsung Galaxy J7. Okay, "struggling" might be an overstatement for a phone that remains on top of its successor, which has been around a couple of months now.
The Galaxy J7 (2016) seems to be gaining momentum though, jumping five spots from 8th last week to a podium finish this time around. And look at all those other Galaxy J's - the J5 from last year, and the J3 (2016) are only giving up a spot to let the J7 (2016) slide in, but no strangers are allowed.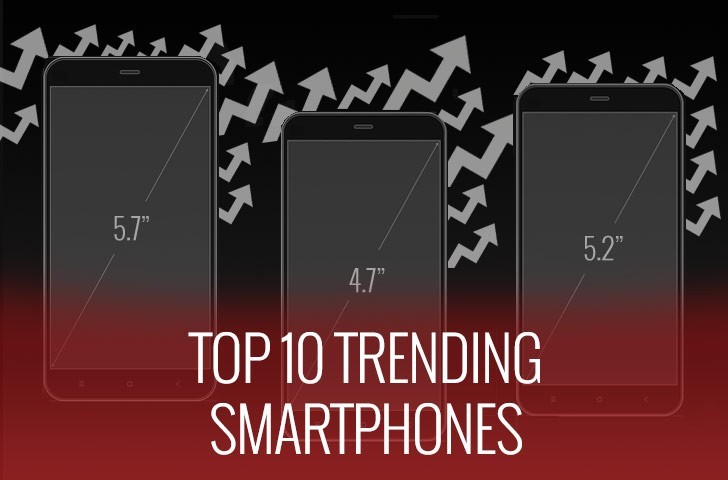 The flagship Galaxies are still around though - the S7 is in 6th, a notch ahead of the S7 edge, while the Lenovo Vibe K4 Note slips two spots down into second, with yet another J-series representative - the J2 - to be found in 9th.
It is the ZUK Z1 that is the unlikely new entry in this week's edition of the Trending chart. And just a heads-up - the Galaxy J5 (2016) is lurking behind the ZUK, so we may end up with 6 members of Samsung's affordable range on the chart come next week.
J
I've bought Samsung A7 2016 last week and i give tumbs-up for it. It's the best mid-range smartphone 2016 ever. It's brillliant SAmoled Full HD screen, beautiful 13 MP rear and 5 MP front camera smart finger-print screen lock, 3 GB RAM, smooth runni...
L
I found it quite opposite. I have never seen Samsung advert... Service providers sometimes advertise Samsung products with their deals, but it is very rare you can actually see Samsung own advert. Instead popularity is driven, but sole fact that mo m...
O
Samsung the most trusted brand. Others like apple are with phones that doesn't worth 1/3 of their price.