Another week goes by, another week the Xiaomi Redmi Note 3 stay on top of our Top 10 trending chart. The Galaxy J7's from this year and the one from last year have traded places, and the new J7 (2016) is now rightfully in second, while the old one has stepped down to 4th. The Moto G4 Plus remains undisturbed in third, and so does the Galaxy J5, in fifth.
The couple of Zenfones that entered last week (the Zenfone 3 Deluxe ZS570KL and the Zenfone 3 ZE552KL) are nowhere to be found this week, their 6th and 7th spots taken by the Galaxy S7 and Galaxy J3 (2016), respectively. The iPhone 5s is still going strong despite its ripe old age, this week in 8th.
The Galaxy S7 edge reenters the chart too, settling in 9th after a brief absence. It is the OnePlus 3 that's the hottest entrant this week - not yet official, but already in the Top 10.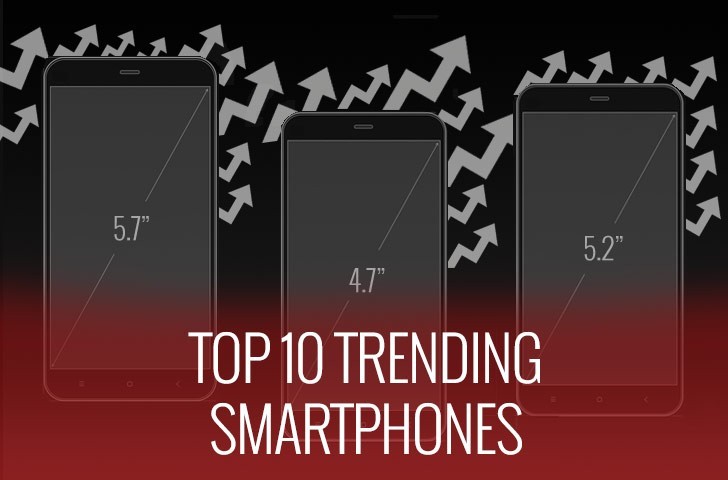 D
Next week oneplus 3 will be number 1
a
trying to buy a redmi note 3 for a week..but it sold out like the hot cake...out of stock for months together
j
apple is a loser...wee wee wee