Apple is king of the hill - the two new iPhones occupy the leading positions in our Top 10 chart by reader interest. The smaller iPhone 7 still draws more interest than the bigger iPhone 7 Plus (despite its dual camera and whatnot).
Stores were running out of units before the pre-order even ended so demand is strong. Chief competitor, Samsung's Galaxy Note7 is undergoing a tricky recall and interest rating waned a bit, going down from 5th to 8th place.
Surprisingly, another Samsung rose through the charts - the Samsung Z2. It's the new Tizen-powered smartphone, the alt-platform is obviously doing well for itself though we're not sure what direction it's heading in.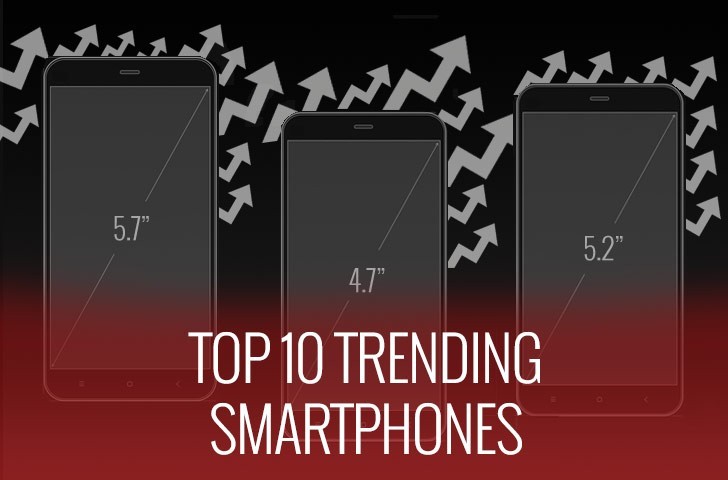 The Lenovo K5 Note shortly dropped out of the Top 10 but is now back - making this chart an interesting mix of high-end and entry-level phones.
L
You probably a human who had evolved from small species of monkeys, because in my hand 5.2 S6 edge sits just perfectly. Though I would agree 5.5 S7 edge is already a phablet and I would not use phone bigger than that. Main caveat of your point ...
?
it used to be have 7-8 there, I can only see it losing 1/3
?
iPhone is the only one with proper spec and display size for modern homo sapiens. Users have no choice. A 5 inch phone is not mobile and it looks stupid when you phone. I miss smartphones like Nokia E52.