For a second week in a row, the Nokia 6 occupies the second spot on the top ten chart and will likely keep hovering there for the foreseeable future.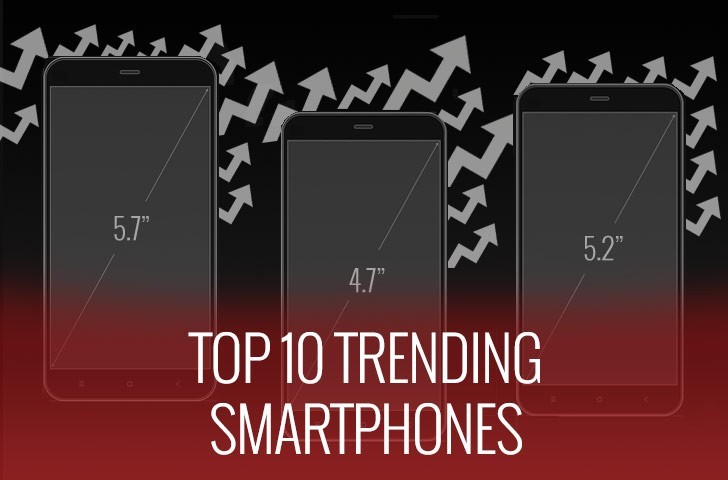 Also for a second week now, Xiaomi's Redmi Note 4 continues to reign supreme, with its mix of decent hardware and rock-bottom price. This is the original MediaTek Helio X20 version, we are talking about. After an impressive flying start last week, instantly snatching up the 6th place, the new Snapdragon 625 Redmi Note 4 has now dropped a couple of places to the eight spot. Perhaps the allure of the power-efficient Qualcomm chip simply isn't enough.
There aren't really many other observations to be made on the chart, with the entire top five, virtually unchanged from a week ago. The Oppo F1s seems to be on a second wind, possibly due to Oppo boosting its marketing expenses. Last, but not least, this week the Xiaomi Redmi 3s Prime is out of the race, allowing the Samsung Galaxy J5 (2016) to inch its way on the the tenth spot.
a
Oh. I think we were discussing SD 625 and how come suddenly you are mentioning 650 series? I understand Snapdragon has confusing nomenclature. But it was about efficiency of 625 with x20. Anyways I will SHUT UP. but that's not going to chan...
Q
Lol, NOOBS saying "don't talk if YOU DON"T KNOW", LOL... DUDE, Helio X20 is basically SD650 ON STREOIDS, with 4 MORE Cortex A53 @ 2.0GHz & Mali High-end GPU T880 MP4 @700MHz which performance is (a bit) better than MEDIOCRE Adreno510, thanks...
Z
Here. Qualcomm version https://browser.primatelabs.com/v4/cpu/1737687 Mediatek Version https://browser.primatelabs.com/v4/cpu/1737977 The difference is so massive that in some apps like Facebook (vieweing photos) or even the web brows...