There are exciting announcements and then there's the Xiaomi Mi Mix. The (near-)bezelless Xiaomi phablet turned from concept phone to reality in the time it took to be fully detailed on stage, and you can actually pre-order one right now. Mostly if you're in China, unfortunately. The enthusiasm is very much the world over though, hence the top spot on our trending chart.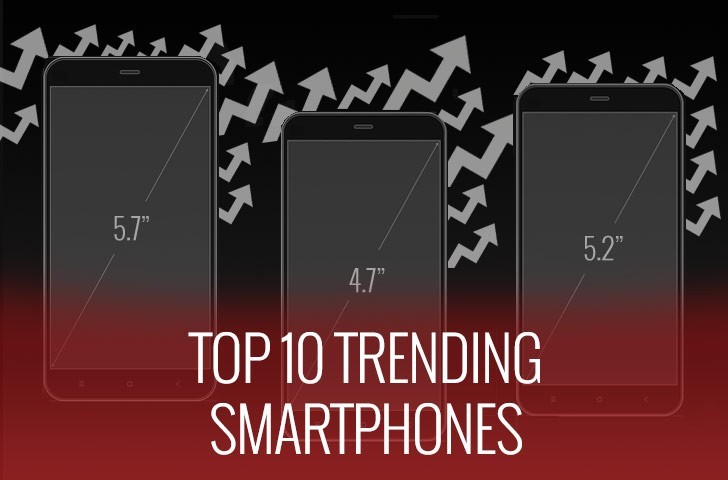 Xiaomi's affordable yet powerful Redmi Note 3 keeps its second spot for a third week in a row, with the Galaxy J7 (2016) losing the most this week - the long-time number 1 is now in 3rd, nudging its Prime brother into 4th.
Amidst the Mi Mix clamor, the Xiaomi mainstream big-screen flagship Mi Note 2 may have gotten less attention, but it seems like winner in its own right. The dual-curved Galaxy Note7 lookalike enters the chart in 5th.
The two new entries have pushed the Redmi 3s Prime and iPhone 7 as many spots down, and we find them in 6th and 7th, respectively. The Galaxy J5 (2016) inches one ahead, the Moto G4 Plus drops 3 into 9th and and the Galaxy S7 edge completes the chart in 10th.
n
Redmi phones are trending now a days. They are cost effective with plenty of features
R
You know, owning an android doesn't mean you are from this community of bashers. I admit here are far more android owners who are bashers than ios ones. This article contains a vid that kind of represents and explain the rivalry between the two pla...
?
Just to note - I don't mean users on this site. Over here people are pretty much relaxed for the most part. But in all the other tech news sites I visit it's all the same negative comments bashing one OS or another. Especially on the Android forums a...