This week the hegemony of the Galaxy J series continues another week, the affordable, Super AMOLED group keeps #1 and #2 spots in our charts. It's the Samsung Galaxy J7 and Galaxy J5, of course, these two refuse to budge from their positions. It's the Galaxy J2 that is letting down the family, slipping through the ranks to 6th.
The OnePlus X that catapulted up to second place last week is doing a good job of holding on to its popularity. The first compact phone from OnePlus ends this week in 3rd. It probably helped that it launched in Europe last Friday. we also just happened to publish our own review on Friday.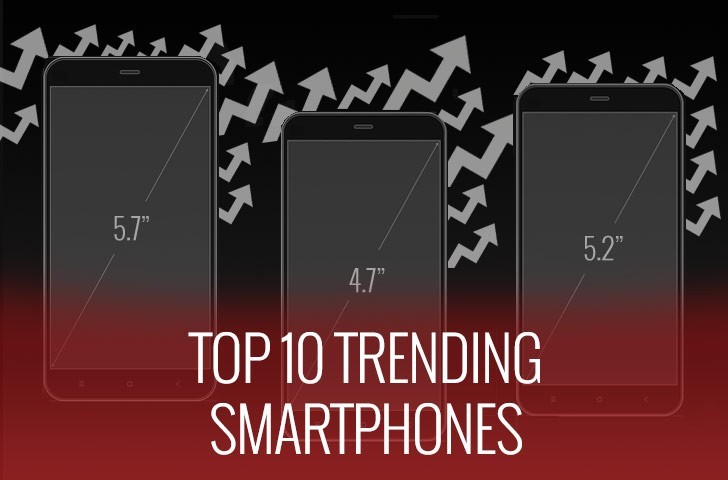 Interestingly, right behind it is the Samsung Z3, the latest and best Tizen phone. It was announced less than a month ago and is the first Tizen device to make its way to the Top 10 in half a year. Samsung's alt-OS recently surpassed BlackBerry OS for fourth place in the global OS market and has a big lead on other hopefuls.
It's a trio of Galaxys that follows – the Grand Prime, the Galaxy S6 and the Note5. Rounding off the top 10 is the Motorola Moto G (3rd gen), which occasionally bubbles up into the chart, but doesn't have much staying power.
?
this question means you are an idoit or rich i hope it is the 2nd
?
Galaxy J7 is being sold like hotcakes in samsung showrooms...There's a showroom near to my house, they sell 15 j7's in an hour and that too in just a single showroom... i also bought 1 just three days ago :)
H
nobody buys iPhone 6s or 6s plus.... it's better to stick with the iPhone 6 and 6 plus and get the iPhone 7 next year