vivo announced not one but three phones this week, and one of them even managed to enter our trending chart. The usual top 3 are a tough bunch though and despite its rapid rise to prominence the V5 only managed to secure the 4th spot.
So, on the podium we find the same phones we're used to seeing there, and this time they've even kept their positions from last week - Galaxy J7 (2016) in third, Xiaomi Redmi Note 3 in second, and the J7 Prime at the top.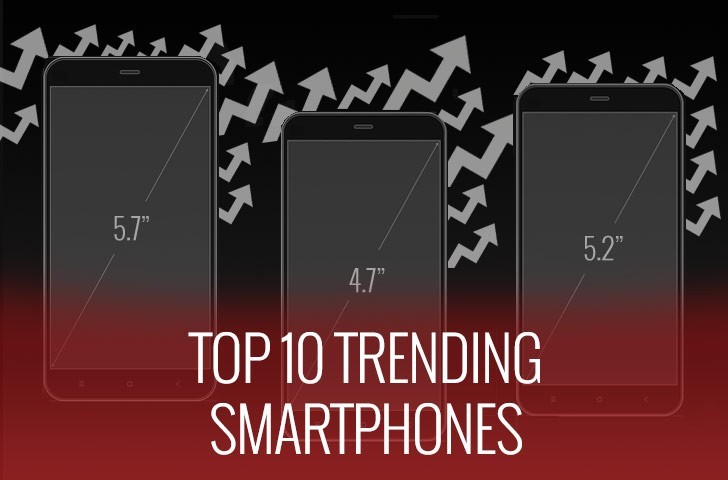 The Redmi 4 Prime is nowhere to be found after its brief appearance last week, but the 3S Prime is still here, climbing one spot up into 5th. The Galaxy J5 (2016) and iPhone 7 join it in its cautious ascent and we find them in 6th and 7th respectively.
The Oppo F1s has had a better week and claimed the 8th spot on the chart - two up from its 10th last week. The S7 edge is on and off the chart depending on who knows what, but it's here now. The Mi Mix has tumbled rather miserably - it was in 4th last time we counted, but only barely makes the Top 10 this week.
S
No, bro i have played them without any issue!
?
Why redmi note 3 in the list It cant play most of the gameloft games. If you install nova 3 you cant even install Mc 4 forget about playing. What's the use of SD 650 when you camt even open the games?
Y
you know, people nowadays are only up for pictures, not gaming or editing (partly) so yeah MTK is ok for pictures