This week we find the top ten chart mostly unchanged. This is hardly surprising, singe good value offers aren't that easy to develop and market and you, our astute readers, really tend to cherry-pick them skillfully.
The top four places on the podium are the same as last week. The Samsung Galaxy J7 Prime is sitting at the top, followed by the Xiaomi Redmi Note 3, then the Samsung Galaxy J7 (2016) and then, interestingly enough, the vivo V5. The latter was just announced last week and instantly managed to rise to fame and snatch the forth spot. Apparently, that was no fluke, as we find it sitting at the very same place a week later.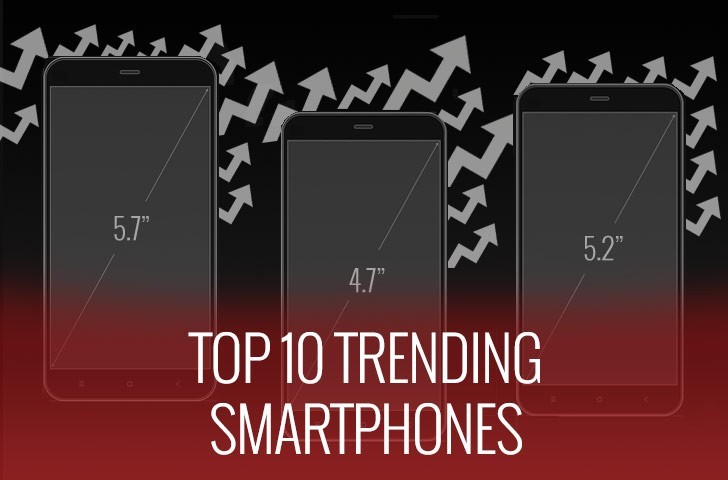 Continuing down the list, we see the Galaxy J5 (2016) continuing its ascend with yet another spot. This time it was claimed from the also increasingly-popular Xiaomi Redmi 3s Prime. Their difference is so small, however, the pair might as well be tied for the spot.
The Oppo F1s and Galaxy S7 edge are up a spot as well. All of this has sent the iPhone 7 down two spots, leaving it at ninth place.
In the last spot of the chart, we find the Xiaomi Redmi Note 4 - an excellent example of a high value offer from the Chinese OEM. Its cost-effectiveness was apparently enough to outweigh the novelty effect of the Xiaomi Mi Mix, which had the tenth spot last week.
s
When redmi 4 prime going to launch in india.... ?
O
Dearest concept enthusiasts.What does the comment tell us !!!?Before brands used to tell what to buy but NOW costumers tell brands what they want !!!The success of J7 prime and redmie Note 3 with SD 650 proves that people are looking for qualities !!...
D
i LIKE these tops, only el-cheapo phones on it :))