It would have been just another week in our Top 10 trending chart if it wasn't for the vivo V5. Likely a result of the phone becoming available early this week, the V5 has climbed further up from its 4th spot and we now find it rubbing shoulders with the usual crowd favorites - the Galaxy J7 Prime and Xiaomi Redmi Note 3. This also means the Galaxy J7 (2016) has found itself outside of the top 3 - quite the unusual state.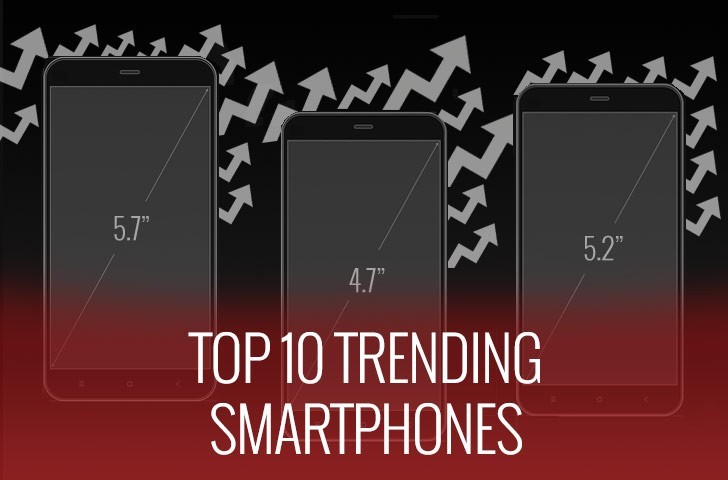 The Oppo F1s has traded places with the Galaxy J5 (2016), but while that's a win for the Selfie Expert, which goes 2 up into 5th, the Galaxy has slid into 7th. In between them is the Redmi 3s - same as last week.
The Galaxy S7 edge has stood still too, only in 8th, followed by the Redmi Note 4. The iPhone 7 takes the 10th, only barely - a few hundred clicks and it would have been the Lenovo K6 Power instead.
?
Isn't Iphone 7 should top the chart?
D
why with asus. asus lots of great smartphone
D
Ha_ha. .. 😁 Look at the phone #1. This is exactly the one I'm writing this comment with. ... ...So_freakin'_😃😃awesome­