There are slow weeks on out Top 10 trending chart and then there's this past week. Five phones have kept their spots from the previous edition and two pairs have just traded places, but hey - there's one new entry.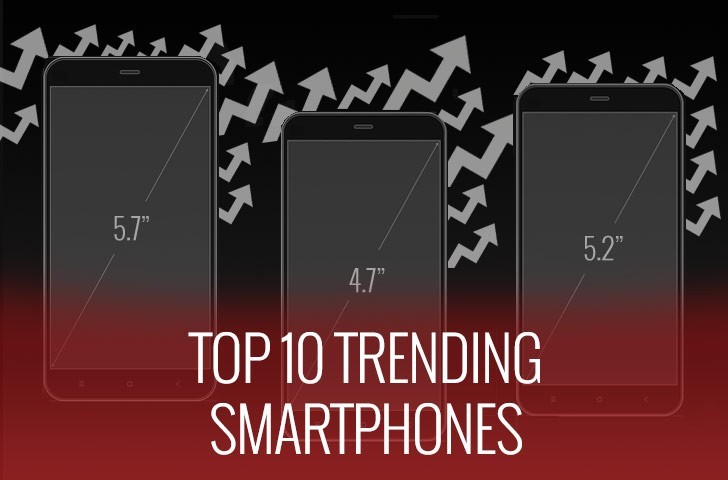 All the way down in 10th we find the one phone that wasn't on the chart last week - the Xiaomi Redmi 3s. Not the 3s Prime - that one is still here, this week in 5th.
The Galaxy S7 edge has slipped one spot into 9th, freeing the 8th for the Redmi Note 4. The Galaxy J7 (2016) has stood still in its 7th position, while the Redmi 3s Prime has nudged the Oppo F1s into 6th on its cautious ascent. The Galaxy J7 (2016) better get used to being left off the podium where it spent so much of its existence - it's in 4th spot for a second week in a row.
The Top 3 remains unchanged - Xiaomi Redmi Note 3 is in 3rd, the vivo V5 is still managing to hold on to its runner-up position, and the Galaxy J7 Prime is number 1 for the fifth week in a row.
D
Both. When you have the iPhone 7 at 800$ and the s7 edge at 700$, the J7 which is at 300$ seems pretty cheap to me.
P
How Come such a low-end device can be so popular? It hasn't even been released to all the markets! That J7 Prime has to be very good...
?
Sell like hot cakes only in certain region. The marketing is strong but fail to make large volume of sales where I come from. I never even seen anyone carrying around one of this J7 prime or j5 prime since its released.