It's that time of the year again - December is the perfect moment to reflect on which phones were the most popular throughout the last twelve months.
These are the phones that got you the most interested the most and very likely the most influential phones in the business.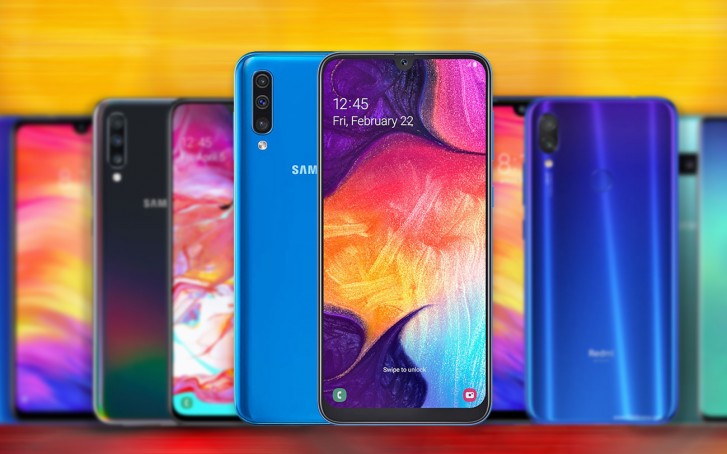 Looking at the 20 most popular phones, it's clear why Samsung is the global leader. It captured 55% or 11 out of the 20 phones, including the absolute most popular, the Galaxy A50. Out of the 11, 6 are Galaxy A series phones, proving Samsung's made the right move when it redefined its midrange lineup in 2019. A few Galaxy M devices were also a hit this year.
More important, especially in a financial sense, is the fact that Samsung's flagship Galaxy S10 family was a hit. The Galaxy S10+, Galaxy S10 and Galaxy S10e were all among your favorite phones.
Xiaomi is the other big winner with 25% of the top phones, or 5. Its most popular phone of the year was the Redmi Note 7, which was outdone only by Samsung's most popular Galaxy A50.
Huawei's P30 Pro and P30 lite were both among the most popular phones of the year, and so was the OnePlus 7 Pro. More interestingly the Nokia 9 PureView is one of the most popular phones of the year as well. It had a rough time convincing us its 5 cameras are among the best in the world, but its innovative approach managed to win fans' hearts.
In comparison, last year Xiaomi had 6 phones in the top 20, including the top three, while Samsung had 7. In one year Samsung managed to open up quite the gap and produce the most popular device of all, quite the feat.
Last year Oppo and vivo had phones amid the most popular, this year they couldn't quite manage, despite delivering some solid offerings.






































H
Redmi K20 Pro or a.k.a Mi 9T Pro isn't in the list. I strongly agree with you in this
j
these are just popular mobile phone views on the website and not sales. Doesn't mean anything besides kids looking for a cheap phones who can't afford flagships. Would love to see the demographic of people/age group/countries who view gsmarena.. and ...
E
Where the f is the Redmi K20 Pro?
ADVERTISEMENT