How we tested
The parameters we examined started with detail and resolution. Most phones have their selfie cameras capped at 1080p, but there are outliers - Samsung Galaxy flagships have had front-facing video cams recording up to 1440p since their displays hit that resolution, and the Nokia 8 can even capture 4K selfie videos.
Focus is mightily important too. If it's fixed focus, how well does it cover a range of distances from your arm fully stretched to up-your-nose close? If there's autofocus, how accurate does it lock on to your face, and does it stay there or does it hunt?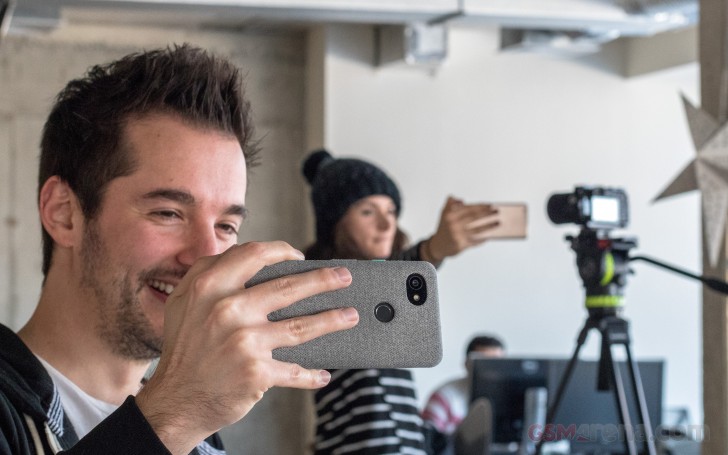 Exposure is another major component of perceptible video quality, and in the case of selfie cameras with their usually tiny sensors and limited dynamic range you'll want the phone to bias towards having your face properly exposed even if that means sacrificing background imagery. The best will manage to keep both but that usually requires some sort of HDR trickery.
Obviously, colors are crucial as well. You probably know best what your face looks like and you'd prefer to be captured with some degree of semblance. If not, some phones will offer a beautification feature in videos as well (goes without saying for selfie stills these days).
We'd say audio quality is vastly more important for selfie videos than it is for rear camera footage - after all, if you're recording yourself on video, you're very likely to have something to say for the camera. And it's not like you'll be rushing to add a dedicated audio track on top of it in post-production. Post what? Exactly.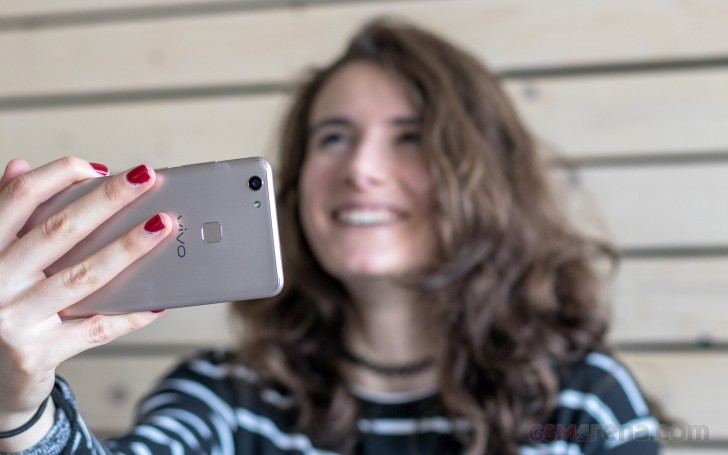 In low light things get trickier still. To fit 30 frames in every second you can't drop shutter speed below 1/33s, so sensor size, high ISO performance, and noise suppression algorithms become key. A front facing flash could save the day, but you generally don't want the harsh contrast between your face and the background.
Angle of view is an interesting topic too. On the one hand, ultra-wide cameras distort the subject and typically aren't too flattering on faces. But then that exaggerated perspective may be just the thing you're looking for, and you can also fit a ton of friends with you in the frame. Ideally, you'd have both an ultra-wide and a more regular-ish cam - it's not unheard of and we've seen those too.
Anyways, we rounded up about two dozen phones we had accessible - the ones with promising selfie video credentials, that is. To examine the phones against the criteria above, we came up with a couple of simple test scenes. The first one is a walk around the office and it serves well to test exposure, stabilization, focus and detail. For the second one, we went into our studio to see how low light affects these and we used the opportunity to do a little talking on camera. Well, Angie did.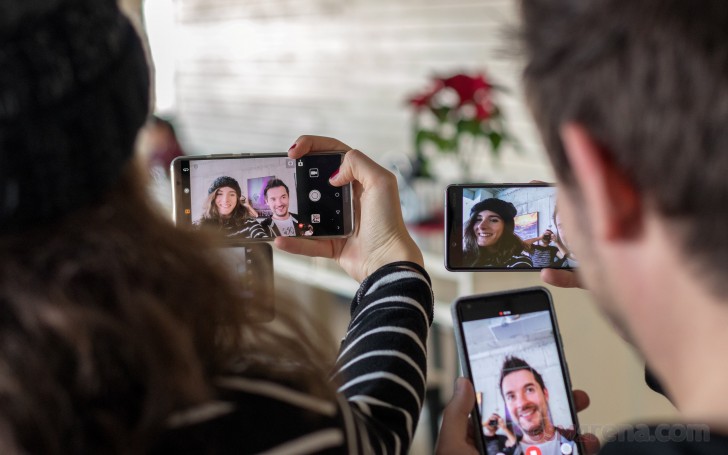 Finally, there's the matter of price. If Phone A captures the most amazing of selfie videos, but costs twice as much as Phone B whose footage will do, is it worth it? Well, it's your money, but some deals are objectively better than others.
We were aiming for a Top 5, but as it turned out, it wasn't that simple and we ended up with a list of seven phones. We'll be presenting them on the following pages.