Random thoughts
We laid out what we were looking for in a selfie video camera in the beginning, but as the testing progressed it turned out that we may have been a little overly optimistic. Or demanding. That leads to disappointment, usually. Selfie cameras are just not there yet.
Anyway, we won't go so far as to say we were entirely let down by all phones here, but common flaws became evident. One is that selfie cameras typically have limited dynamic range and generally poor low-light performance. There's only so much a tiny sensor can do in challenging lighting, and that really applies to even the best of selfie cameras.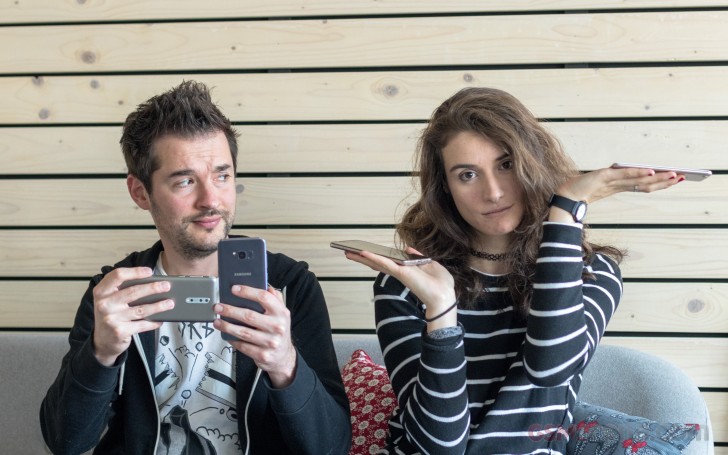 Thing is, some deal with the issue by boosting exposure to at least capture the subject (yours truly) with the background entirely blown out, while others aim for an averaged exposure that preserves the background but leads to dark faces. We tend to favor the first approach, while Nokia, for example, goes with the second for the 8's selfie video algorithms. So does the HTC U11+ - the end results look pretty bad.
There are outliers when it comes to skin tone reproduction. While most stay true to life, the iPhone, for example, goes overboard on warmth and saturation - not really a bad thing and we actually like that. It just stands out. The HTC U11+ is quite the opposite - it has the most muted colors in the bunch we tested, and as it turns out, that's the wrong side to err on.
We don't want to single out phones like that, but it's hard to believe that a $900 top-of-the-line phone in 2018 can't record half-decent selfie videos. Especially with all that rear camera video prowess on board. Yes, V30, we're looking at you. LG really needs to up its selfie game, both for stills and video.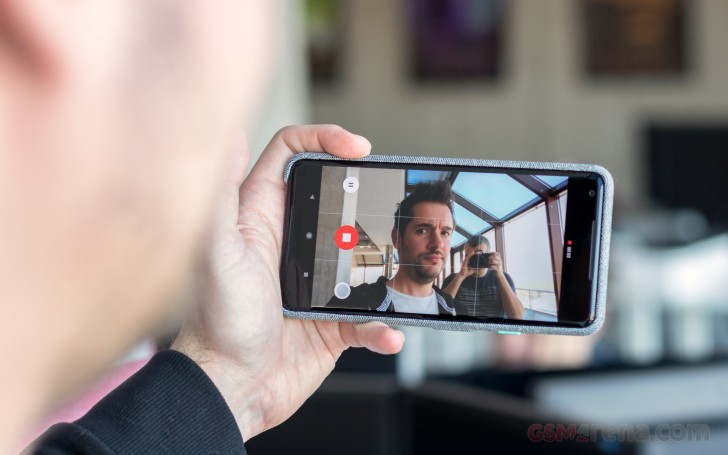 Stabilization is another thing we'd like to see more often in selfie cameras. Both kinds of it too - more optically stabilized front cameras, and then more effective software deshaking. Obviously, for more serious applications a gimbal will do a better job, but a gimbal costs extra, and not every casual user would be willing to invest in one. The added cost to fit a stabilized camera lens couldn't be all that much, right?
Conclusion
A few things became abundantly clear in our testing of the phones' selfie video cameras. For one, as a general rule, the front cameras on current smartphones, flagship or otherwise, aren't as good as we'd like them to be. Not for video capture at least. Average, decent, okay - call them whatever makes you feel better, but they just come with way too many compromises.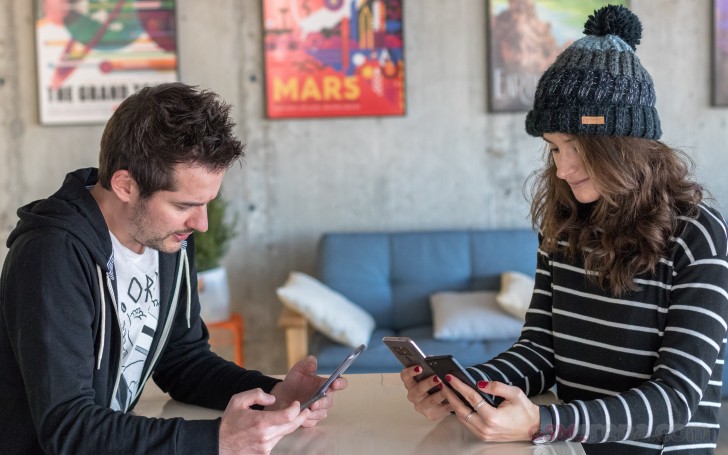 Hence someone looking to vlog on a smartphone should plan on having plenty of light, a tripod, gimbal or especially steady hands, and potentially some form of an external recorder to capture the audio with better quality. And only then they should examine the color and detail to pick a phone that suits their taste.
Having established we're no vloggers, there are still smartphones that will do just fine for the occasional fun clip - it won't be production quality, but memories don't need to be. For those particular instances, you'd be lucky to have a Galaxy S8 to pull out of your pocket - or the S8+, or Note8, they all have the same cameras. When the light is right, they'll give you more detail than most thanks to the QHD resolution, plus colors that strike a good balance between reality and making you look better. They have top-notch stabilization, autofocus that works most of the time, audio that's more than an afterthought, and half-decent low-light performance. The closest to a complete package, so to speak.
We feel that the vivo V7+ deserves a mention. Its capabilities for capturing selfies extend beyond the stills and are more than just marketing hype. And it's the most affordable phone of this select group of flagships... that some flagships didn't even make it into. Anyways.
In the end, we'll make a wish - the ones among us who aren't backwards grumpy old dudes, at least. We wish to have selfie cameras as good as the main ones. And, as a side note, it would never hurt if those got even better. Just saying.