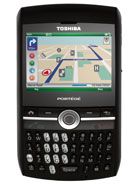 g
this phone is the exact copy of samsung bLacK JACK II.....i can not belive.....
P
Whoa, this looks like a straight rip of the Blackberry design, right down to the scroll wheel and even the enter button..
Wonder what Blackberry think of this?
?
Can somebody confirm please if this phone has Wi-Fi?

Is the UK version different in this aspect?

Thanks

N
Its like BlackBerry Curve with windows Mobile 6.
It will be a slow PDA because of 64 mb RAM...and color resolution also sucks.
Total of 53 user reviews and opinions for Toshiba G710.
ADVERTISEMENTS