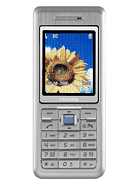 ?
Hello, does somebody know some program to synchronize with outlook, the contacts and the calendar? Thank you
A
Does any one know if java games may be installed via bluetooth?
It seems a nice phone thought battery life seems short.
c
ı bought ts608 last week. ıt seems very nıce and also ıt ıs very lıght. ı thınk the camera ıs enough for qualıty pıctures. but there ıs a problem whıle usıng bluetooth .whıle transferıng a fıle vıa bluetooth ıt ıs lımıted to send bıg fıles, you can just send pıctures 350kb. and thıs ıs very bad, cant transfer mp3 fıles and etc , and have to use usb cable. and the sound ıs very ow, ıt has a nıce sound, but very low , even lıstenıng to mp3 fıles wıth earphones. the vıdeo recorder and plaayer ıs enough. ıf someone want to see the qualıty of the pıctures send me maıl and want some pıctures taken wıth ts 608.
?
I´m interesed in this mobile, but I need see the quality of the camera. Could somebody put photos made by the phone??Thank you
?

I guess you meant a great phone..

I agree, the best i've ever had.

:)
j
cause i got one and it was horrible the battery life is horrible camera is horrible
Total of 50 user reviews and opinions for Toshiba TS608.