Steve Jobs says it's not all about the megapixels and in this case he might be right. Toshiba's newest creation is a super thin 8 megapixel CMOS sensor, that promises smaller pixels without loss of quality. An issue that rears its head when trying to squeeze higher megapixel sensors in a smaller space is that it usually results in a loss of image quality.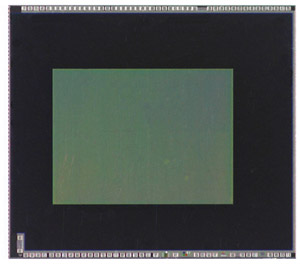 8MP but nothing like we've seen before
What the new Toshiba sensor promises is an 8 megapixel CMOS sensor with the smallest pixel size in the biz at 1.12 micrometers, add to that back-side illumination (BSI) and quality degredation is negligable at best.
This means we might be seeing some of the newest 8MP shooters producing some really impressive shots in the not-too-distant future. The new sensor is already in testing and has plans to go into mass production later this year.
For the full press-release from Toshiba click here.
S
I thought smaller sized pixels produce a worse image quality. My dad had a camera wih small pixels and it produced horrid photos.
D
Maybe Toshiba has found a way to change the laws of physics. :D
?
LOL.. His appel fone is awesome!
ADVERTISEMENTS