After being available on OS X and Linux for around a decade, popular BitTorrent client Transmission is now also available for Windows. According to developer Mike Gelfand, Transmission for Windows is similar to other clients both in terms of user interface and features.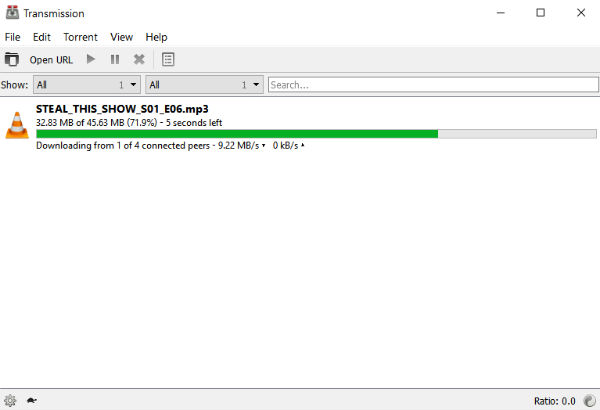 Gelfand revealed the Windows client is still under active development, and addition of more features in the near future is on the cards. "The only difference right now is that it runs on Windows. We'll see how it goes, some features could be added later on which are specific to Windows and aren't needed on other platforms," he said.
Those willing to download and use Transmission for Windows can do so by heading to the Source link below (look for the .msi files there).
l
I download it. I'm using right now. It works perfect. It is highly recommended.
W
released only now? what am I having here, then?
a
bitcoin miner included.