Triangle is Google's experimental app for blocking data to individual apps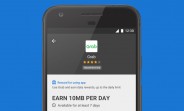 As our lives are becoming more connected, users are using more apps. At the same time, apps are demanding more data, which could cost a lot for folks in emerging countries where data is relatively pricey. In order to combat this, Google has begun testing a new app called Triangle.
The app allows you to view how much data you have left, see which apps are using that data, and even restrict data usage on a per-app basis.
The app will even prompt you to temporarily enable data for an amount of time. For example, if you've blocked Google Maps from consuming any mobile data, upon opening the app, you'll see a pop-up that will ask you if you'd like to enable data for 10 minutes, an hour, or indefinitely.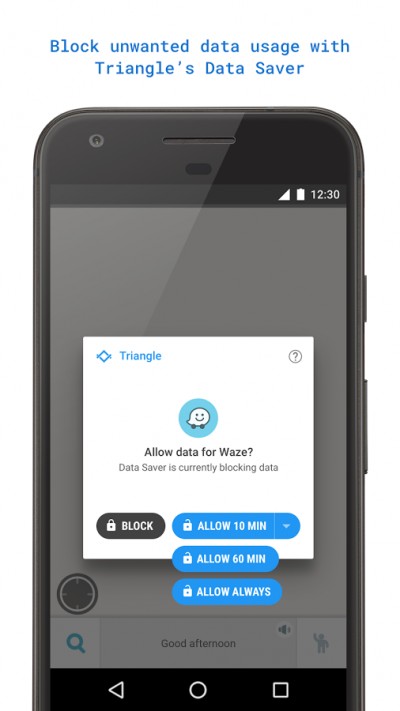 Data saving isn't all that Google is experimenting with, however. The app allows you to score bits of data as a reward for trying out apps. Google is testing this reward system with Globe and Smart prepaid users in the Philippines, and you'll be rewarded for using the apps that Google recommends. The best part is, trying new apps wouldn't count against your data.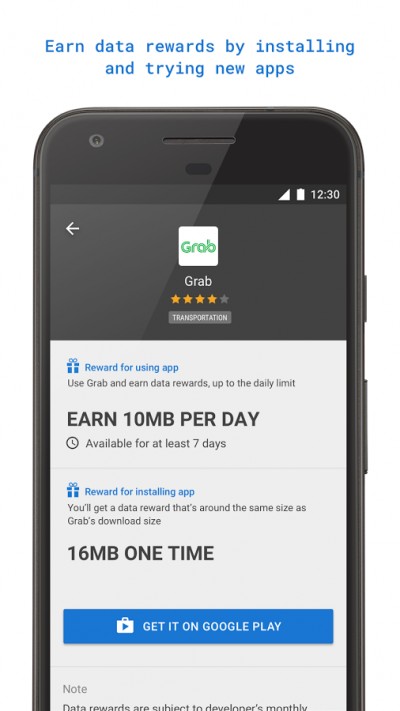 This probably wouldn't fly too well in the US with supporters of Net Neutrality. In fact, when asked about any kind of expansion of the app, Google stated that it is "currently doing tests in the Philippines on ways to help users better manage their mobile data." And that there's "nothing further to announce at this time".
Triangle is available on the Google Play Store in the Philippines with the data rewards feature only available for Globe and Smart prepaid customers.
We know there are a lot of international readers on our site; would any of you find this app useful? What do you think of data rewards in exchange for using pre-approved apps?
K
Just Manila, to the people of PutangInaMo Land?
?
It's being testing in the Philippines because the two cellular carriers, GLOBE and SMART, both have $HIT infrastructure and not enough bandwidth going in/out of the country. Anything they can do to reduce the amount of data going across their ...
?
You can alreadly block the access of specific apps to the internet (therefore blocking data usage) with the firewall that is a native part of the Linux kernel in Android: iptables. And you can do this easily with a GUI app for iptables like AFWall+. ...
ADVERTISEMENTS