Truecaller rolled out an updated version of its app on Google Play today. The 7.82 version has Call Me Back feature that ensures that at any given point of time you can see if your contact is busy, non-reachable or for some reason is blocking the call.
Users will also receive push notifications for missed calls in order to not forget important calls.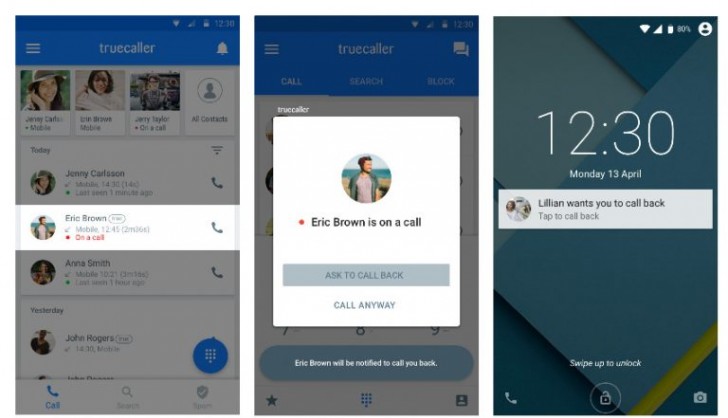 Truecaller said the update reflects their commitment to make communication safer and more efficient for the users.
Furthermore, such a feature is something that the providers have been aiming to aid their last mile call completion challenges for quite some time caused either by less than ideal network connectivity or call congestion/congested network."
D
The fact remains it is extraordinary that the task can be achieved.
D
For this to dusplay all the names of all people around the world, this means that it is collecting the names of everybody in its database. To know if the user is on the phone or not, it means continuous connection with the server. What is special com...