So far, Twitter has let you upload videos up to 30 seconds long, while Twitter-owned Vine was all about the six-second looping video. That all changes today, though.
From this point on, both services will support longer videos. Just how long, you ask? Well, here's a hint - Twitter's character limit for text is 140. So yes, the new video limit is 140 seconds. You'll be able to upload such longer creations directly to Twitter, if you want. That said, do keep in mind that select publisher partners working with Twitter are able to post 10 minute long videos by using a special set of professional publishing tools.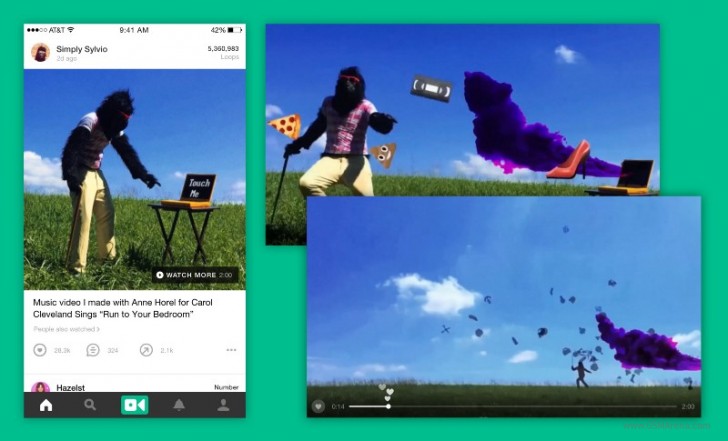 On the other hand, you can use Vine, and you'll get the exact same 140-second limit as on Twitter. Things are a tad more complicated here, because you'll still be able to create six-second endlessly looping "Vines", which can be standalone or act like trailers for your longer, 140-second videos.
The first thing you see will always be a Vine. If there's a longer video attached to it, you'll get a "Watch more" option in the lower-right corner which you need to tap to view the full 140-second thing. This functionality will be rolling out in stages to all Vine users across the world.
g
the most awaited thing on Twitter for me is increase in the 140 character limit. Or atleast Twitter can stop counting characters when we mention someone in our posts and/or add photos.
S
This what I need from Vine.
ADVERTISEMENTS