Twitter's mobile app on Android might get an updated UI in the near future. The company is testing a major UI change that moves the navigation bar from the top to the bottom of the screen. Several beta users of the app have already spotted the change - take a look at the screenshot shared by one of the users.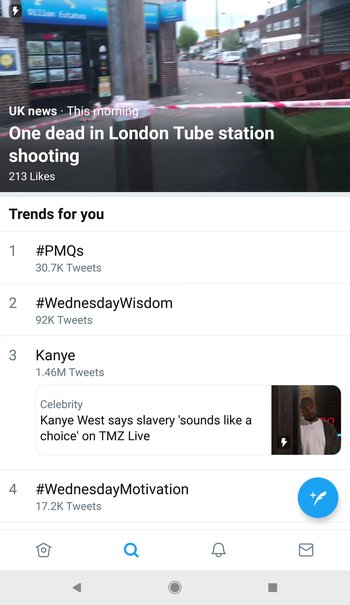 The change aims to make navigation more convenient, especially for those with smartphones featuring large tall displays.
While the layout of the bar remains the same, you can no longer swipe left or right between tabs on the bar. Sadly, this seems to be a server-side switch, meaning you can't trigger it manually at the moment.
J
Should always be at the bottom, large phones have been around for ages now. Nobody wants to stretch to the top of the screen to press something
D
It's impossible for a UI change to be a "server-side switch". It's happening in the UI and is, therefore, a front-end switch.