Twitter has pushed out a slight update to the design on its mobile apps. URLs will now have a card within the tweet with a link preview so you have a better idea what you're clicking. Previously the preview only appeared for some links and only when you clicked on the tweet but now it will appear on the timeline itself. This change is being rolled out to iPhone and Android apps.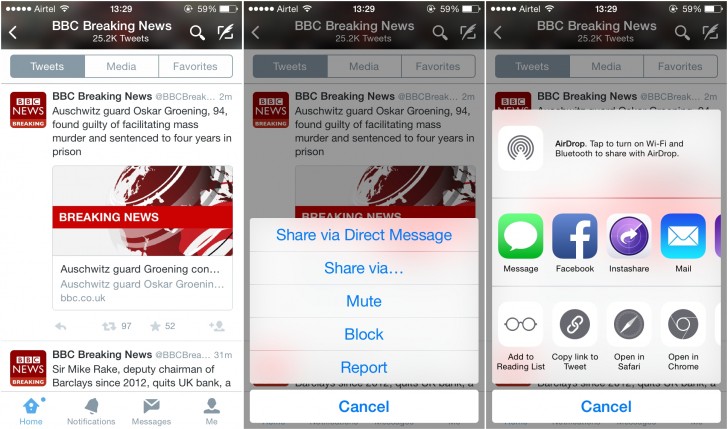 Along with that, the iPhone app has also been updated to add support for iOS 8 share sheet, which means you can now press and hold on a tweet and click the 'Share via…' button to share the tweet to other applications, which previously required copying the URL and pasting it manually. You should see this in the app after the update.
D
THANKS FOR SHARING.....................................