The Night Mode feature that first made it to Twitter for Android back in June is now officially out in the iOS app too. This comes after a brief period in which the Night Mode functionality has been available in the recent beta builds for Apple's mobile platform.
Night Mode aims to make it easier for you to use the Twitter app at night, as its name implies. Once activated, it shifts the app's color scheme to a darker one, avoiding eye strain when you're glancing at the screen with no lights turned on.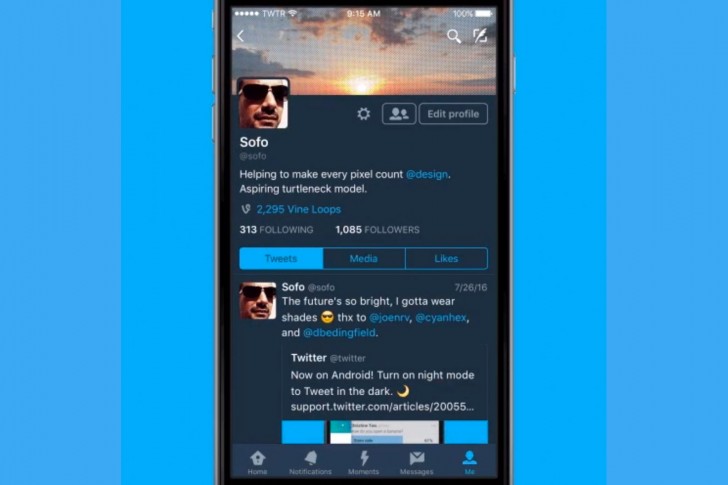 Night Mode in Twitter for iOS needs to be toggled on and off manually, as there's no way to make it automatically enter this state in the evening and then get out of it in the morning. Still, it's clearly useful to have. To play with it, go to the Me tab, tap the gear icon, and you'll see it there, provided you have the latest version of the app.
r
iOS don't have night mode
y
I am not talking about Twitter. iOS'es for iPhone 5c are not supporting night mode.
L
Depends on app version not ios version
ADVERTISEMENTS